Advertisement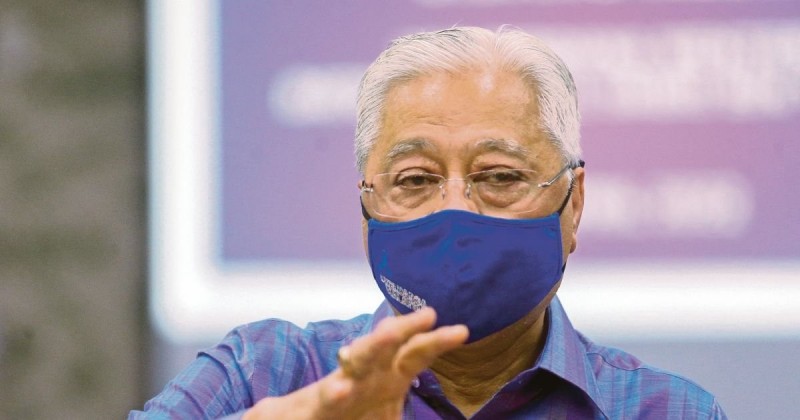 Image credit: New Straits Times
KUALA LUMPUR: The Economic Action Council (EAC) is looking at ways local governments can cut the red tape in their dealings and encourage investments to boost the country's economic recovery.
Prime Minister Datuk Seri Ismail Sabri Yaakob said the third EAC meeting today saw discussions involving Domestic Direct Investment (DDI) and local government one-stop centre (OSC) empowerment.
"The country is now in the 'transitional phase to endemic' and the DDI is the most important element in the economic recovery.
"Following this, the Economic Planning Unit (EPU), Prime Minister's Department, Finance Ministry and the International Trade and Industry Ministry (MITI) will analyse the proposal by the National Chamber of Commerce and Industry of Malaysia (NCCIM) in strengthening DDI," he said in a statement.
Among the suggestions, said Ismail Sabri, includes carrying out a study related to initiatives to reduce bureaucracy restrictions by 50 per cent, integrating and streamlining investment incentives; engineering foreign labour management process, as well as preparing an action plan to expand Small and Medium Enterprises with foreign direct investments (SME-FDI).
In optimising the DDI potential, the government would remain committed in improving the services rendered by the local governments, enhancing the OSC 3.0 to OSC 3.0 Plus to be consistently efficient, fast and transparent, he said.
Ismail Sabri said OSC 3.0 Plus was a complete and uniformed procedure based on the existing laws to supervise and facilitate development process in the municipalities leading to issue Certificate of Fitness for Occupation through the digital app at all 98 local governments in the Peninsula.
The upgrade, he said, through introducing OSC 3.0 Plus Online system stresses on the "teach in" aspect, complaints management and engagement sessions with stakeholders, including the development of the digital licensing OSC mechanism.
"The country's economic recovery is now gaining a good momentum. The government is committed to encouraging DDI by facilitating the dealings among the industry players.
"The government continues to listen to suggestions by all parties for the wellbeing of the Malaysian Family."
Source: https://www.nst.com.my/news/nation/2022/04/791755/eac-studying-red-tape-reduction-local-govt-dealings-boosting-domestic