Advertisement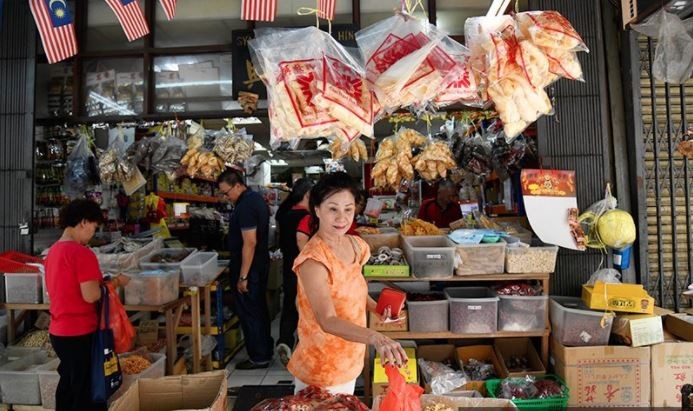 PETALING JAYA: Micro, small and medium-sized enterprises (MSMEs) will be exempted from applying the RM1,500 minimum wage rate from May 1.
Entrepreneur development and cooperatives minister Noh Omar told the Dewan Rakyat that only larger companies will be required to pay the new minimum wage, revised from RM1,200 previously.
He said the ministry had decided to delay the minimum wage deadline for MSMEs because of the effects of the Covid-19 pandemic on smaller businesses.
"This includes the SME revitalisation financing programme through SME Corp, which provides easy payment loans to sectors affected by the pandemic at 3% interest. As of Jan 31, a total of 11 applications have been approved for loans totalling RM20.4 million.
"The SME emergency fund of RM10 million, introduced for SMEs affected by natural disasters such as floods, storms and drought, has also provided assistance of RM16.6 million to 995 small businesses in the form of grants and loans," he said.
He said that under the digital financing initiative, MSMEs would benefit from loans of between RM50,000 and RM500,000 to upgrade their digital platforms.
"From 2021 to January this year, loans totalling RM4.7 million have been approved for 20 SMEs under the initiative," he said.
Noh said other loans and financial assistance were also available from Perbadanan Nasional Berhad (Pernas), Tekun Nasional and Bank Rakyat.
"Under its post-Covid-19 financing scheme, Pernas provides assistance for franchises towards workers' salaries and rental for six months. This programme has also been extended to franchises which have suffered losses during floods," he said.
Nurul Izzah had asked the ministry to list its incentives to MSMEs to reduce their financial burden in light of the increase in the minimum wage.
Prime Minister Ismail Sabri Yaakob had announced at the Umno general assembly on March 19 that the minimum wage of RM1,500 would be implemented on May 1.
Source: https://www.freemalaysiatoday.com/category/nation/2022/03/24/smes-can-delay-rm1500-minimum-wage-says-minister/