Advertisement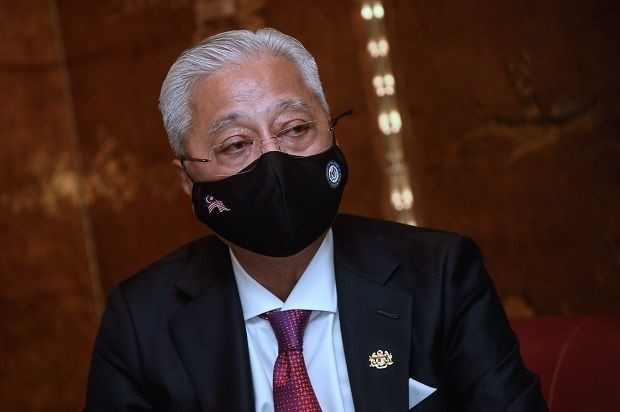 KUALA LUMPUR: Malaysia will begin transitioning into the endemic phase starting April 1, says Prime Minister Datuk Seri Ismail Sabri Yaakob.
The Prime Minister said under the endemic phase, operation hours for businesses will no longer be limited, but face masks will remain mandatory.
Social distancing will also no longer be imposed at mosques and places of worship.
Ismail Sabri said this was part of the government's "Reopening Safely" plan.
"After taking into account feedback and risk assessments by the Health Ministry, as well as studying the recommendations of the Ministerial Quartet, I would like to announce that Malaysia will enter the 'Transition to Endemicity' phase starting April 1.
"The transition to endemicity phase is an exit strategy that will allow us all to return to normalcy after almost two years of battling Covid-19.
"This is also a temporary stage before the country truly moves into the endemic phase, which is subject to the World Health Organisation (WHO)'s announcements," said Ismail Sabri at a press conference at Parliament on Tuesday (March 8).
Ismail Sabri said with removal of business hour limitations, the ever-popular mamak restaurants will be able to resume their 24-hour operations.
"Starting from April 1, business owners are allowed to carry out operating hours on their respective premises in accordance with the terms of their operating licences.
"This means you can all dine in after midnight, especially with Ramadan coming soon. We will be able to have our sahur outside," said Ismail Sabri.
Other relaxations of Covid-19 curbs that will be effective April 1 include the removal of the 50% capacity limit for event venues.
Ismail Sabri said this includes weddings, which are currently only allowed to fill up 50% of the venue occupancy.
"There will no longer be the 50% capacity limit. However, organisers are encouraged to continue imposing physical distancing rules," he said.
Check-ins on MySejahtera will still be required for entry into premises, but exceptions are given to open areas that are not crowded and have no large gatherings.
However, the MYSJTrace function must be used at indoor places with a large number of visitors.
Ismail Sabri said the government felt it was a suitable time to start transitioning into the endemic phase due to the high vaccination rate.
He said although there is a surge in Covid-19 cases due to the Omicron wave, the percentage of severe infections is at a low 0.7%.
"The number of Covid-19 patients that require treatment and observation in intensive care units (ICU) is at 42% of capacity, which is under control.
"At the same time, 98.7% of the adult population are fully vaccinated, with 64% already receiving booster shots," he said.
Source: https://www.thestar.com.my/news/nation/2022/03/08/pm-msia-will-enter-endemic-phase-from-april-1