Advertisement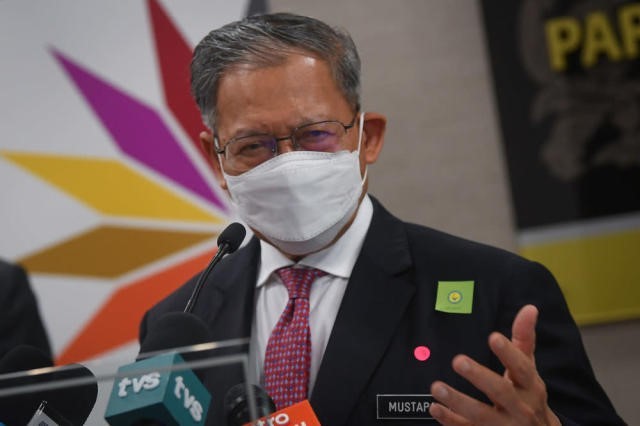 Image credit: Yahoo News Malaysia
MYDIGITAL Corp and the East Coast Economic Region Development Council (ECERDC) are collaborating in the Digital Entrepreneur Pilot programme.
Officiated by Minister in the Prime Minister's Department (Economy) Datuk Seri Mustapa Mohamed recently, it is part of the Malaysian Digital Economy Blueprint (RTEDM) and aimed to provide training, guidance and mentoring to selected entrepreneurs in digitising their business operations to help improve productivity and revenue, as well as better profit margins.
The implementation of this programme involves business digitisation training sessions, one year mentoring and monitoring which began on Saturday for micro, small and medium enterprises (MSMEs), while MyDigital and ECERDC will evaluate the effectiveness of the programme.
Mustapa said efforts to develop the digital economy are in line with the government's aspirations to grasp the goals in the 12th Malaysia Plan (12MP).
"I hope this programme can produce entrepreneurs who adopt digital technology in their business dealings. Starting in Jeli, Kelantan, this programme will be expanded to other districts and further to the state and national levels," he said.
MyDigital CEO Fabian Bigar said based on its mandate in implementing the RTEDM, MyDigital is always looking for public-private collaboration opportunities in fostering digitisation to achieve the country's goal of becoming a regional digital economy leader.
"This Digital Entrepreneur Empowerment Pilot Programme is the first step towards fostering the digitisation of the broader entrepreneurial sector," he added.
Meanwhile, ECERDC CEO Datuk Baidzawi Che Mat said ECERDC welcomes the collaboration with MyDigital as it is a continuation of its initiatives during the pandemic to help entrepreneurs migrate to e-commerce platforms.
"This collaboration will support the ECER empower programme and enhance the digital capabilities of our entrepreneurs," he said.
Since 2011, ECERDC has trained 5,920 participants in Kelantan under the ECER Empower Skills and Entrepreneurship Training Programme and has produced 4,694 entrepre-neurs and has created 814 job opportunities.
In Jeli alone, ECERDC has produced more than 500 entrepreneurs who have 100% optimised business digitisation with the use of social media where they have managed to record an average income increase of between RM1,800 and RM18,000 per month.
ECERDC is in the process of training 150 new participants in Jeli and is scheduled to complete the programme in September 2022.
Source: https://themalaysianreserve.com/2022/03/07/mydigital-ecerdc-team-up-on-digital-entrepreneur-pilot-programme/