Advertisement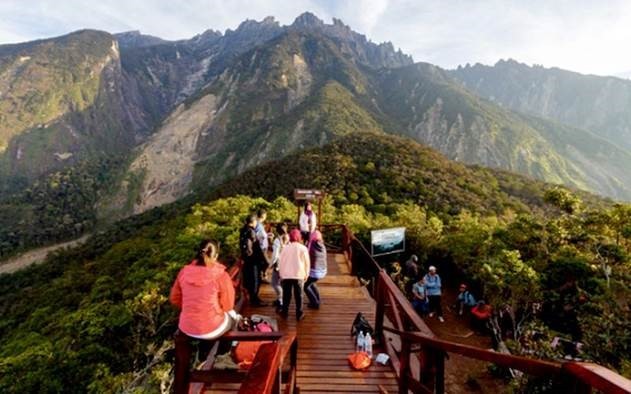 Image credit: FMT
KOTA KINABALU: Tourism operators, who are worst affected by the Covid-19 pandemic, have welcomed the assistance from the Prihatin Economic Stimulus Package (Prihatin) and National Economic Revival Plan (Penjana).
Sabah Association of Tour and Travel Agents (Satta) president Datuk Seri Winston Liaw said the Special Relief Facility (SRF) under Prihatin allowed travel agencies to ease their cash flow constraints and enabled employers to pay their staff and other expenses.
Liaw, who is also Airworld Travel and Tours chairman, said his company had received RM1 million of special financing under the SRF.
"The funds will allow us to retain our employees and pay the expenses," he said.
The SRF, with special financing up to RM1 million, aims to alleviate cash flow problems faced by small and medium sized enterprises (SMEs) affected by the Covid-19 pandemic.
He said the company might have encountered serious cash flow issues by this month or next month due to the decline in tourism business.
"With the RM1 million received, we will be able to survive until Chinese New Year next year."
In addition, Liaw said the six-month moratorium on loan repayments starting April 1 had truly eased the burden of SMEs amid the global pandemic.
He hoped that the deferment on loan repayment could be extended for another three to six months.
"This is because the tourism industry may take at least six months to recover after Malaysia opens up our borders to international flights from China, South Korea, Vietnam, and Taiwan."
On the other hand, he said the extension of income tax relief of RM1,000 for domestic tourism expenses to December 31, 2021 was an effective measure to stimulate the tourism industry.
Although the mechanism is still unclear, he said the measure would benefit people with taxable income, as they could enjoy tax relief when travelling domestically.
"I believe this will help stimulate the tourism industry if a person can enjoy a reduction in his or her income tax payment from, say RM10,000 to RM9,000 with the travel expenses."
He hoped that the government would release details of the mechanism soon so that travel agencies could incorporate this into their products.
Liaw continued to say that the tourism tax and service tax exemption for accommodation until June 30, 2021 would boost travel when the Covid-19 pandemic has subsided.
He said 5-star resorts had started introducing cheaper rates to attract customers.
In fact, he said a 5-star resort in Kota Kinabalu had reduced its room rate from RM900 per night previously to around RM300 per night.
"The tourism tax, which is fixed at RM10 per room per night, is negligible when the room rate was RM900 per night.
"But it does comprise a more significant percentage when the room rate has been reduced to RM300 per night."
Even though the current demand for travel is weak, Liaw believed that the tourism tax and service tax exemption would help reduce the prices of tour packages in the long run.
Meanwhile, he said the wage subsidy programme, a measure taken by the government to prevent mass layoffs, would have a positive impact on small companies.
Nevertheless, Liaw hoped that the federal government would continue to provide the wage subsidies consistently for three consecutive months, as many SMEs claimed that they only received subsidy for the first month, including his company.
Source: https://www.theborneopost.com/2020/09/16/tourism-operators-welcome-assistance-from-prihatin-and-penjana/