Advertisement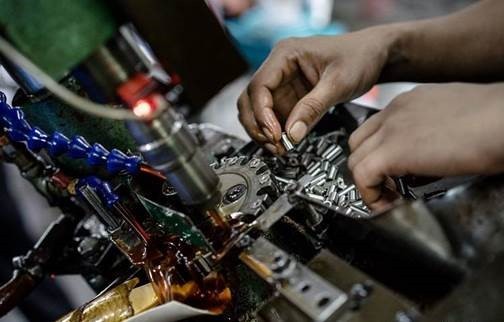 KUALA LUMPUR (June 29): The RM2 billion Special Relief Fund (SRF) allocation from the government under the RM35 billion Short-Term Economic Recovery Plan (PENJANA) is limited and noticeably slow in disbursements to many small and medium enterprises (SMEs), said The Electrical and Electronics Association of Malaysia (TEEAM).
In a statement, TEEAM president Siew Choon Thye said with almost all of the economic sectors now opened in the Recovery Movement Control Order phase, more action should be taken to ensure the economy gains the most from the programme.
Meanwhile, to complement the Buy Malaysia Campaign, Siew urged the government to provide tax exemption, such as fully waiving the sales and service tax (SST), as added incentives for all electrical and electronic (E&E) products and services.
Siew said many SMEs are still struggling to sustain due to the dire lack of cash flow.
"Thus, we strongly urge the government to increase the SRF allocation amount and to turbo-speed disbursements, which is very crucial for business survival and sustainability," he said.
Siew also highlighted that there are many non-compliant electrical products in the Malaysian market which are not certified and are also not in compliance with the stringent Malaysian standard.
He said this could be due to importation from countries having low-quality standards and which offer cheaper prices.
"This poses grave dangers to the users and also translates into a great loss for the country when lives are put in jeopardy.
"This problem can be effectively controlled, reduced or eliminated by using local production and services," he said.
Siew said TEEAM lauds the government's Buy Malaysia Campaign initiative to encourage buying locally made products and engaging local services.
However, he said that if the government fully waives the SST, as added incentives for all E&E products and services, it would further enhance and positively increase the sales of "Buatan Malaysia" products and services, thus encourage more importers to localise their manufacturing plants and boost direct investment.
"Consequently, the trade deficit will also be drastically reduced," he said.
Siew said Covid-19 has seriously fractured and totally disrupted supply chains whereby many local factories have to fly in emergency supplies from abroad in order to complete the production of essential products and services during this emergency.
"We must therefore learn our lessons well from this and do everything we can to re-establish Malaysia's local production capabilities of these essential parts and henceforth protect our local manufacturing.
"We must be fully ready with supply chain self-sustenance measures to prevent future disasters. Incidentally, these proactive corrective and preventive action plans and policies can also help create more local champions and contribute to world-class innovations," he said.
Source: https://www.theedgemarkets.com/article/ee-group-urges-sst-waiver-boost-buy-malaysia-campaign