Advertisement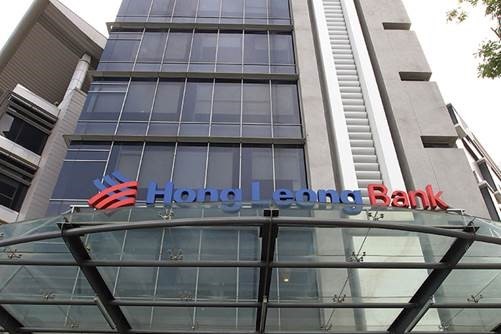 Image credit: The Edge Markets
KUALA LUMPUR: HONG LEONG BANK BHD will help eligible small and medium enterprises (SMEs) secure working capital of up to RM500,000 under the Penjana SME financing (PSF) scheme.
The bank said on Monday it was taking part in the PSF scheme by providing support to local SMEs adversely impacted by Covid-19 pandemic.
"The Hong Leong Bank PSF scheme is available to all SMEs including emerging SMEs (i.e. SMEs with a minimum of 12 months business operations or SMEs with no credit/ borrowing history) as part of their business recovery and continuity journey, " it said in a statement.
Eligible SMEs stand to receive financing in the form of working capital of up to RM500,000 per SME with no collateral required for a term loan up to five years, with a financing rate capped at 3.50% per annum.
For the first six months upon receiving the financing, SMEs only need to service the interest.
Hong Leong Bank group managing director and CEO Domenic Fuda said while even as Malaysians were starting to resume social activities, and businesses in almost all sectors are now allowed to operate in this recovery phase of the Movement Control Order (MCO), economic recovery will take time.
"Cash flow still remains a serious concern for SMEs which had to deal with a heavy blow to their finances amidst the weaker economy and a subdued marketplace where consumer sentiment is still low.
"While the more established and digitally prepared SMEs may be able to withstand the blow, new and emerging SMEs are particularly vulnerable especially when it is well documented that only 50% of SMEs are able to sustain their businesses within the first five years of establishment, " Fuda said.
He also pointed out SMEs are the engine of the economy as they represent 98.5% of the total business establishments in Malaysia.
Hence, Hong Leong Bank, as a bank with a strong entrepreneurship heritage would help "SMEs reboot their businesses with this financing scheme aimed at providing short term financial buffers as a way to protect the business continuity plans", he said
"Apart from bridging liquidity shortfalls, we hope SMEs can tap into their entrepreneurship DNA in using the PSF Scheme to help them enhance their resiliency and look for opportunities to transform their business so that they are ready for the next phase of growth when the economic recovery is well underway.
"We have seen some SMEs pivoting to digitalitisation and for goods and services borne out of this crisis. This drive for innovation and adapting to our new normal is essential for survival as well as future growth.
"Together with the bank's loan and financing deferment programme, the PSF will further give SMEs the opportunity to shore up resources, so that they can get back on their feet sooner, " he added.
Applications for the HLB PSF scheme are open until March 31,2021 or until the RM2bil allocation by the government aggregated across participating banks under the Penjana SME Financing Scheme is exhausted.
Source: https://www.thestar.com.my/business/business-news/2020/06/29/hong-leong-bank-to-provide-rm50000-per-sme-under-penjana