Advertisement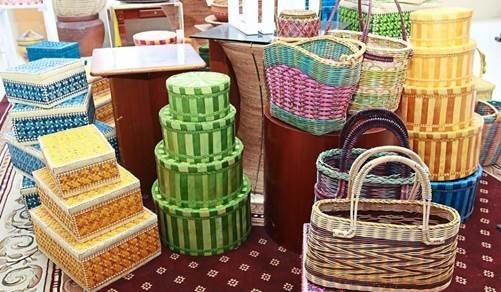 Image credit: The Star
KOTA KINABALU: The State Industrial Development and Research Department (DIDR), SME Association of Sabah (SME Sabah) and the Dewan Pembangunan Usahawan Damai Setia Muafakat (DPUDSM) plans to collaborate in promoting Sabah products internationally.
A meeting was held between the three at the DIDR Office here on June 17 to explore opportunities to promote and market Sabah products on an online portal www.oceanborneo.com and internationally via an online and offline Platform GD Pavillion (GD).
GD will assist entrepreneurs from throughout Malaysia and Borneo to market their products internationally by way of display in GD Pavilion in Nilai, Negri Sembilan, which is has 800 stores under its Night Market Platform and the biggest 25-acre plot of land ecotourism in Malaysia which can enable all SME products from every state in Malaysia and Borneo be effectively promoted and marketed to overseas buyers under one roof.

DIDR Director, Tommie Philip Lajawai, said during the meeting that the department has a showroom at its office's ground floor to display local products to help the SMEs promote their products. After the meeting, DIDR Senior Economic Affairs Officer Lofina Justin brought them to the showroom.
SME Sabah Founding President, Foo Ngee Kee, said he is keen to work with these local producers where if they agreed with the terms and conditions then their products will be listed in the www.oceanborneo.com online store for sale to help enhance the sales of the local products. This online store was developed by Foo and his Vice President Tan Kai Teck.
DIDR Deputy Director, Edmund Wong, its Industrial Services Division Head, Benedick Bisoni, its Investment Promotions Division representative Helmi Abdullah, Tan Kai Teck and DPUDSM President, Fitri Diana Binti Mohd Hashim, among others, were also present.
Source: http://www.dailyexpress.com.my/news/154679/promoting-sabah-products-at-international-level/