Advertisement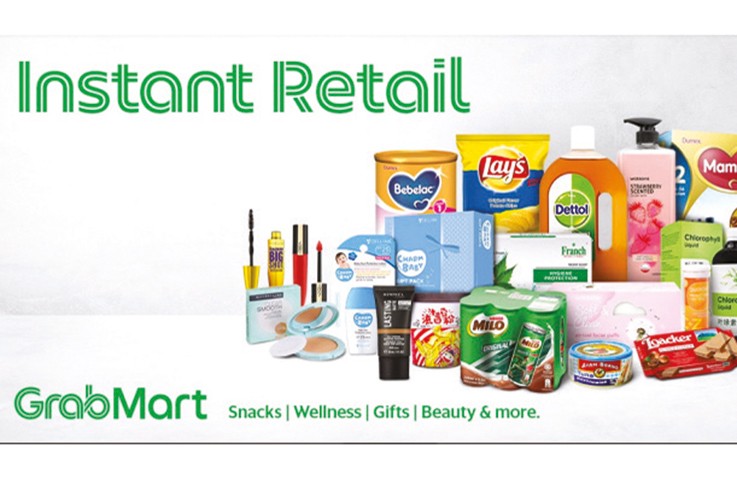 GRABMART introduces Instant Retail, aimed to help small and medium enterprises (SMEs) and local retailers leverage their network and customer base.
The technology start-up said since the implementation of the Movement Control Order (MCO), convenience stores and grocers were able to increase sales of up to three times more via the GrabMart service.
GrabMart is Grab Holdings Inc's latest service which was launched in November 2019, and has since expanded beyond the Klang Valley to other cities such as Johor Baru, Kota Kinabalu, Kuching, Ipoh, Melaka and Penang.
Grab Malaysia MD Sean Goh said while a clear uplift to safe, instant deliveries for food, drinks, snacks and other essential goods via GrabFood, GrabMart and especially "Pasar" on GrabMart was noticeable, the platform sees a new challenge for retailers.
"The 'new normal' will potentially affect retailers who traditionally rely on high foot traffic and walk-ins, from health and beauty retailers, toys, gifts and stationery shops to florists. This is a gap where we believe GrabMart is able to step in and address, while helping to make the government's upcoming Shop Malaysia Online (SMO) initiative a success," he said in a statement yesterday.
This move is also in line with the government's short-term National Economic Recovery Plan and Grab is offering a 20% introductory offer for the upcoming SMO initiative.
According to Goh, Grab aims to help SMEs achieve two main objectives via its technology.
"Customers today have evolved into on-demand shoppers, already used to using mobile technology for their daily needs, and increasingly expect faster speed and safety for retail purchases. With more than 120,000 delivery partners nationwide, Grab is consistently optimising its technology to improve delivery efficiency. In fact, we recorded a consistently high level of service, with deliveries typically under 30 minutes for as low as RM5," Goh said.
He added that Grab's other aim is to enable retail stores access its huge number of consumers living and working in areas close by.
"Retailers typically grow by investing heavily to expand their retail footprint. Nevertheless, physical stores are expensive to build and maintain, even as retail traffic reduces and consumers expect more instantaneous convenience and better accessibility."
Source: https://themalaysianreserve.com/2020/06/23/grabmart-expands-into-instant-retail/