Advertisement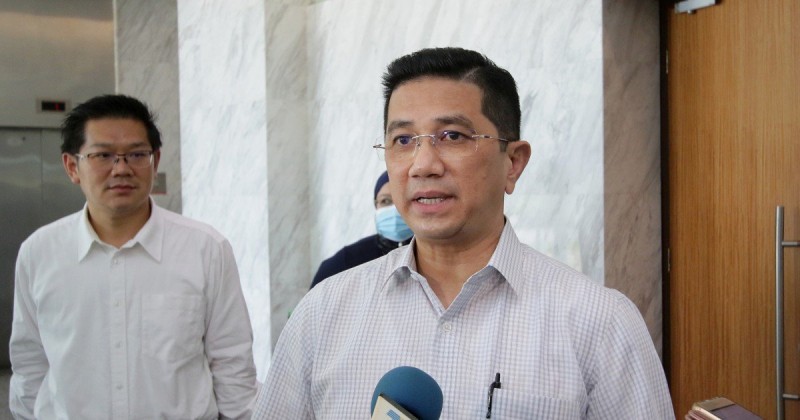 KUALA LUMPUR: The move to allow nearly all sectors of the economy to resume operations from Monday onwards is to ensure that the nation's industries remain sustainable and competitive.
International Trade and Industry Minister Datuk Seri Mohamed Azmin Ali said the reopening of the country will stimulate the economy and its sustainability, as well as guarantee the people's wellbeing, which was affected by the outbreak of Covid-19.
He said the decision was made after taking into account Malaysia's success in controlling the outbreak of the pandemic; the six benchmarks set by the World Health Organisation (WHO) to reopen an economy post-lockdown; and the advice of Chinese medical experts.
Azmin said if the government does not take such a step, the country's national income would decline.
"Our economic growth would stagnate, while businesses and individuals' income would be affected, with many businesses having to close down.
"Thus, the decision to allow almost all sectors of the economy to operate is expected to have a positive impact on the country's economic growth and its income as well as the employment sector," he said in a statement today.
Azmin said the government is hopeful that with the reopening, business communities, especially small and medium-sized enterprises (SMEs), could revitalise their business operations, strengthen cash flows, rebuild supply chains and address the risk of losing their export markets.
Referring to a speech delivered by Prime Minister Tan Sri Muhyiddin Yassin on Friday, Azmin said Malaysia could lose up to RM98 billion, should the Movement Control Order (MCO) continue to be implemented.
"The export value reduction involving the manufacturing sector alone is estimated to be RM32 billion for every two weeks of the MCO," he said.
Azmin stressed that success after reopening the nation's economy depends on backing from various parties, namely the private sector, industry associations, and business councils.
He said the business communities must also adapt to 'new normal' practices and focus on employees' protection, particularly aspects which involve their health, hygiene, and safety.
"Employers and employees are also encouraged to download MySejahtera and MyTrace applications for contact tracing purposes."
In his statement, Azmin called on all companies to adhere to the standard operating procedures that have been outlined for them, or they may see legal action taken against them or an Enhanced Movement Control Order imposed on them, in the event of new Covid-19 cases emerging.
He added that companies should also focus on automation and technology.
"They should reduce reliance on labour, as well as accelerate the digitalisation process to reduce human contact at their premises.
"Digitalisation is no longer an option, but a necessity to ensure the sustainability of the business in the long-term."
Source : https://www.nst.com.my/news/nation/2020/05/589330/mco-malaysia-reopening-economy-ensure-stability-competitiveness