Advertisement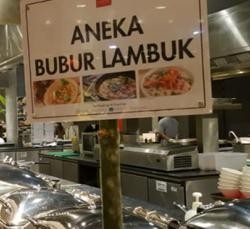 MIRI: Traders selling food during Ramadan in Sarawak must register with their nearest local council authority before they can operate via online or other communication media.
The state disaster relief committee said in its latest update that the Ramadan traders must secure clearance and a permit certifying their hygiene status before they can sell their food online via social media like WhatsApp messaging or telephone.
The committee in its latest update said Ramadan food traders are not allowed to sell directly from their houses or any other trading premises to the public.
"Ramadan food traders have been called to obtain a permit from their local council before they start selling their food online or through other social and communication media.
"Only then can they sell their food products to the public by using the services of delivery riders," said the committee.
The Ramadan traders can operate only from 7am to 7pm.
The latest decision by the committee meant that it has revoked its own earlier decision to allow folks to sell buka puasa food directly from their houses daily until 10pm.
The Muslim fasting month begins today.
The traditional buka puasa stalls that operated from houses, roadsides and bazaars are not allowed following the enforcement of the movement control order to fight the Covid-19 pandemic.

Source : https://www.thestar.com.my/news/nation/2020/04/24/ramadan-food-traders-in-swak-must-have-local-council-permit-before-operating-online