Advertisement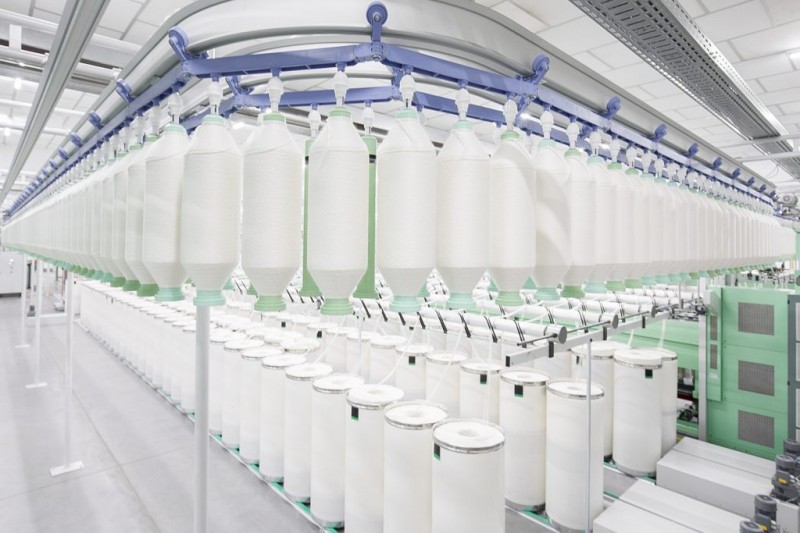 MORE textile, clothing and footwear manufacturers and retailers are likely to shutter due to plummeting global demand as hundreds of millions of people are put on lockdown and the world battles one of the worst health crises this century.
Textile and garment manufacturer Esquel Group Malaysia Sdn Bhd (EGM) became the latest victim of the pandemic as the Hong Kong-based company announced it would shutter its operations in Malaysia due to falling demand from retailers in the US and other countries.
The company manufactures high-end brands like Hugo Boss and Ralph Lauren. It had been in the country for 50 years and the closure of its two operations would make 2,000 people at the world's largest woven shirt-maker jobless.
The lockdown in the US, the world's largest retail market valued at more than US$5 trillion (RM21.84 trillion), had forced retailers to close their businesses and, subsequently, killing demand for manufacturers like EGM.
Malaysia has been one of the world's largest textile and clothing manufacturing countries since the 1970s due to its cheap labour. And other manufacturers like footwear are now worried of a similar fate.
Footwear manufacturers are already witnessing a drop of up to 80% in sales, which will make their labour intensive business untenable.
Malaysian Footwear Manufacturers Association president Rachel Foo said its 400 members — both retailers and manufacturers — are facing a grim future.
She said footwear manufacturers who are exporting to markets abroad have to pay penalties due to the failure to meet export deadlines.
"Footwear manufacturers are already facing difficulty to pay workers and now they have to pay penalties, which are not a small amount," she told The Malaysian Reserve (TMR).
The government had imposed its Movement Control Order (MCO) since March 18, forcing millions of people to stay home and shuttering non-essential manufacturing operations.
Foo said the first three months of this financial year have been a complete "washout for both retail and manufacturers".
"The remaining nine months will now be crucial for us and we are looking at various scenarios, especially if the MCO will be extended again.
"If the MCO is extended until Hari Raya (Aidilfitri), who will buy shoes after that period? Yes, we can resume our business, but who will buy if there is no demand?"
Last week, Reuters reported Pou Chen Corp, the world's largest manufacturer of branded athletic and casual footwear for the likes of Nike and Adidas, has been ordered to suspend production at its Pouyuen Vietnam business over Covid-19 concerns.
Christy Ng, fashion entrepreneur and founder of shoe retailer and manufacturer Christy Ng Sdn Bhd, admitted she is facing a difficult time to sustain her business.
"We are going bankrupt. We do not have enough funds to pay for rent and salaries. We need money to pay salaries. We do not have enough money to pay our workers this month," she told TMR.
Ng said two of her 10 landlords had offered to waive the rent for the whole duration of the MCO.
"They knew we could not stomach this anymore. But not all landlords are doing this. The others are either giving partial waivers or none at all.
"We do have an online platform, but it's not enough to cover the losses from retail and the salaries of all retail staff," Ng said, adding that she had to cease the manufacturing operations, but continued to pay the staff's salary.
"I'm not sure about the future of my business after this. This pandemic is killing all business owners. A lot of us will close after this."
Economic analyst Dr Aimi Zulhazmi Abdul Rashid said generally the weakest segment would be the small and medium enterprises (SMEs), which contribute 30% of the GDP and provide employment for 65% of the workforce.
"Many of the SMEs across all industries are affected by the recession. Despite broad base subsidies from the government, many SMEs are expected to close down, shrink their operations, lay off workers.
"This is highly likely in tourism, retail, manufacturing, entertainment, sports and lifestyle sectors," he said.

Source : https://themalaysianreserve.com/2020/04/20/textile-clothing-and-footwear-industry-in-a-meltdown/