Advertisement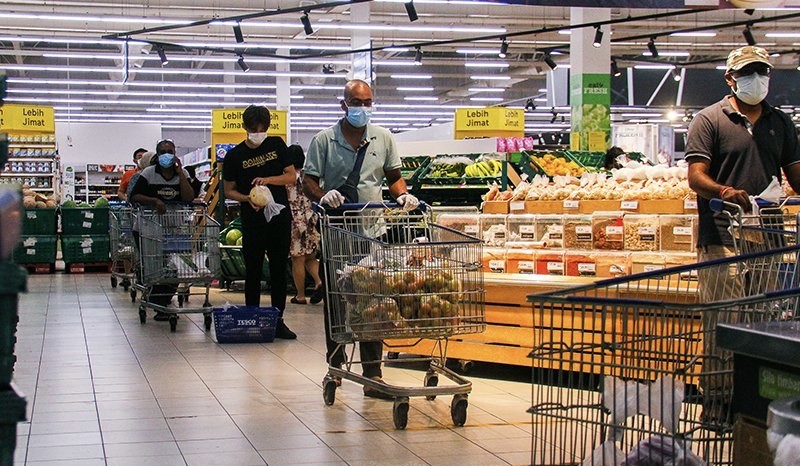 PETALING JAYA: The Covid-19 pandemic and resultant movement control order (MCO) has seen many in danger of losing their jobs as the country hunkers down under stay-home restrictions, but Azizul Rahimee believes that something good can emerge for him from both situations.
Azizul, 29, is a full-time freelance photographer and graphic designer. Work has been scarce since the onset of the pandemic which has effectively shut down most of the country's economic activity.
Azizul has used up over 70% of his income since March 18, when the first phase of the MCO took effect. The order was later extended twice, to April 14 and then to April 28.
Although he qualified to receive cash aid under the government's Prihatin stimulus package, the money was quickly used to pay his bills and settle his rent.
"There's nothing left for me to spend on food," he told FMT.
Ironically, this both drove and inspired him to come up with an alternative plan for survival: to become a personal shopper.
"I know there are people out there who have difficulty buying groceries, like single mothers and those without cars.
"I see this situation as an opportunity for me to generate an alternative income for the time being," he said.
A recent survey by the Statistics Department found that nearly half of self-employed Malaysians had lost their jobs under the MCO.
The report also found that 43% of self-employed people did not have enough money to last beyond two weeks, while the finances of another 28.4% would only last a month.
Azizul charges from RM20 to RM30 an order, taking a maximum of two orders per day. The money he receives in return is enough to last him a day or two.
At first, the exchange was only between him and his cousin.
"But after I advertised on social media, I received a few more orders.
"I thought this could be a good opportunity for me to generate an income since I don't have much to do at home anyway."
Faisal Othman, a mechanic in Shah Alam, also decided to become a personal shopper after constraints under the MCO forced him to close his workshop.
"This whole personal shopper service is a new thing to me," he confessed to FMT.
"I just do it to cover my day-to-day expenses."
Even so, some of the items customers request are hard to find. These days, once normal groceries like eggs and bread have become a scarce and precious commodity.
"It's nearly impossible to find them these days."
But he will have to find a way as the MCO stretches on, forcing more and more people to turn to services like his to keep going.

Source : https://www.freemalaysiatoday.com/category/nation/2020/04/14/self-employed-see-silver-lining-in-plan-b-as-mco-stretches-on/