Advertisement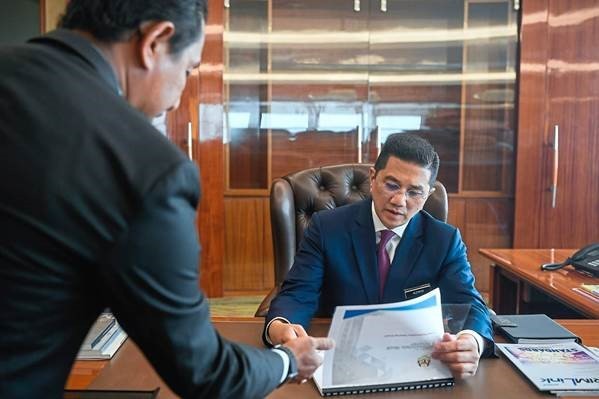 PETALING JAYA: The International Trade and Industry Ministry (Miti) has outlined the immediate challenges facing the nation such as the need to promote domestic investment, boost SME productivity and attract high-end foreign investments to counter setbacks faced by the tourism sector in the wake of Covid-19 outbreak.
In a statement Wednesday (March 11), it added that measures would also be taken to address challenges faced by retailers relying on products from China.
"Emphasis will be on enhancing Malaysia's international trade and investment performance," said Miti in the statement, after Minister Azmin Ali and his deputy Senator Datuk Lim Ban Hong reported for duty at the ministry building in Putrajaya on Wednesday.
"Miti will add value in implementing the recently-announced economic stimulus by providing relevant input to the newly set up Economic Action Council under the Prime Minister's Office," it said
Miti also said it would focus on the National Automotive Policy and Industrial Revolution 4.0 agenda.
"As the Ministry overseeing industrial development, trade and investment promotion, the Minister also emphasised the need to increase the number of local companies involved in the global supply chain," it said adding that focus would also be given to promote Malaysia as a regional and global investment hub during the upcoming Asia-Pacific Economic Cooperation (Apec) meeting 2020 in November.
Source: https://www.thestar.com.my/news/nation/2020/03/11/azmin039s-ministry-outlines-immediate-challenges-facing-the-nation