Advertisement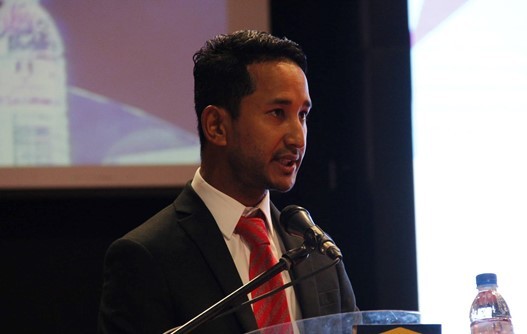 Image credit: Facebook
BATU PAHAT: Bank Islam Malaysia Bhd is extending its collaboration with Amanah Ikhtiar Malaysia (AIM), which was forged since 2017, through the Amal Musa'adah Programme, by providing business assistance to AIM micro-entrepreneurs.
Its chief operating officer, Mohamed Iran Moriff Mohd Shariff said so far 141 AIM micro-entrepreneurs made up of women, especially single mothers and deserving recipients of zakat (asnaf) have benefitted from the aid.
He said, to date, Bank Islam has provided assistance amounting to RM92,000 to 36 women entrepreneurs in Terengganu, 56 in Kedah with grants of RM70,000 and 49 in northern Johor with grants of RM96,397.
"We will continue this assistance to other states to help these women entrepreneurs grow their business with the assistance from Bank Islam's zakat fund.
"They were selected under the programme based on the 'Kifayah' limit by the Federal Territories Religious Council (MAIWP) which is implemented through an interview process," he told reporters here after the handing over of business assistance for northern Johor recipients under the Amal Musa'adah Programme here Monday.
Present was AIM director of corporate communications and well-being, Mohamad Zulkahizam Mohamad Zuldin.
Mohamed Iran said, the recipients, who were also Sahabat AIM, also received business continuity equipment such as steel racks, freezers, confectionery machines, canopies, sewing machines, and stoves according to their needs.
"This initiative is also in line with the United Nations' (UN) Sustainable Development Goals (SDGs) to eradicate poverty and hunger, and promote economic growth with equitable distribution for all," he said.
Meanwhile, Mohamad Zulkahhizam said AIM, which currently has about 300,000 members nationwide, is targeting 56,000 new members or Sahabat AIM in 2020.
"We are also targeting five per cent of the new members to be made up of 'asnaf' and we also have a new programme to get them out of poverty known as 'i-Syukur AIM Di Hatiku' (in my heart) , which is expected to be implemented in collaboration with Bank Islam," he said.
Source: http://www.newsabahtimes.com.my/nstweb/fullstory/37334