Advertisement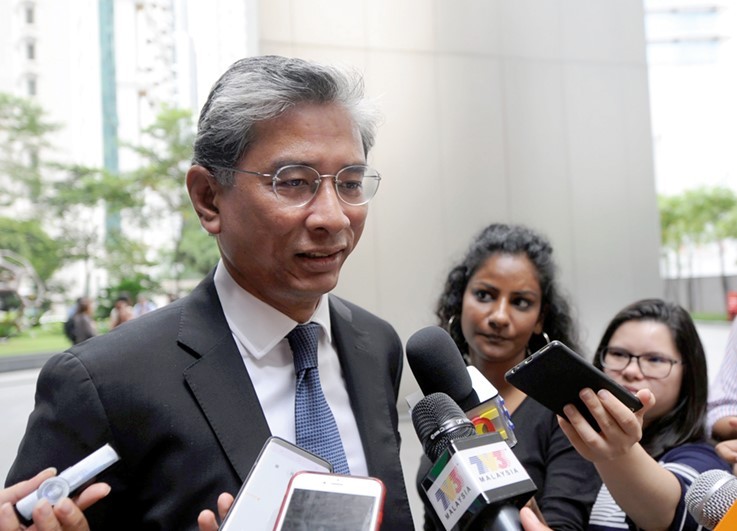 Malaysian start-ups have trouble scaling their business despite the quality services they provide, early stage start-up influencer Cradle Fund Sdn Bhd said.
This was discovered by researching the needs of Malaysian startups, Cradle acting group CEO Razif Abdul Aziz (picture) said.
"By matching successful entrepreneurs with aspiring ones, the knowledge transfer is multiplied manifold," he said at the Coach and Grow Programme (CGP) 2020 programme launch last Friday.
The programme, held in collaboration with Proficeo Consultants Sdn Bhd, is instrumental in helping good technology companies grow into regional and global players.
"The goal is to help build and strengthen the capacity of our local entrepreneurs and to accelerate the growth of Malaysian technology companies," he said.
Launched last Friday, the CGP 2020 is a specialised coaching programme focused on nurturing start-ups and growth stage companies to generate revenue and scale.
It includes a framework tied to business fundamentals such as showing techniques from entrepreneurs, investors and corporate professionals who participate in the programme as coaches.
The journey of an entrepreneur is tumultuous and sometimes lonely, Proficeo CEO and co-founder Renuka Sena noted.
"Via the CGP, we have created a platform for entrepreneurs to connect and support each other as they grow.
"The results we have seen over the years have been nothing short of inspiring," she said.
To date, the programme has completed four cohorts and helped 469 companies and 1,657 individual entrepreneurs, whereby companies that have participated in the CGP have generated over RM2 billion in revenue, RM310 million in export revenue and raised funds over RM436 million.
The programme first began in 2011, where it seeded a paradigm shift in how capability development programmes were conducted as the first long-term of its kind offering customised content and dedicated coaches for a period of 12 months.
Fully mandated by the government, the programme is provided to high potential entrepreneurial ventures with the ultimate objective of creating a pipeline of high quality companies that will grow and scale their businesses locally and regionally, as well as attract investment and growth funds from agencies and investors.
Among notable companies that have undergone the training are EasyParcel, iPay88, Sedania, Telecontinent, Flexiroam and Vidi (formerly known as Touristly).
The enforcement for CGP began last Friday, with 100 available places for start-ups and growth stage companies.
Interested start-ups must complete and submit their application form through Cradle Fund website at www.cradle.com.my.
In conjunction with the launch, a panel entitled "Women Entrepreneurs: Seizing Opportunities, Inspiring Success" was held, featuring National Association of Women Entrepreneurs of Malaysia international affairs chairperson Fadzilah Ahmad Din, BloomThis co-founder Penny Choo, Babyfash founder and CEO Lavinie Thiruchelvam and Madcat World MD Nuraizah Shamsul Baharin.
Source: https://themalaysianreserve.com/2020/03/09/malaysian-start-ups-face-trouble-scaling-their-business-says-cradle-fund/