Advertisement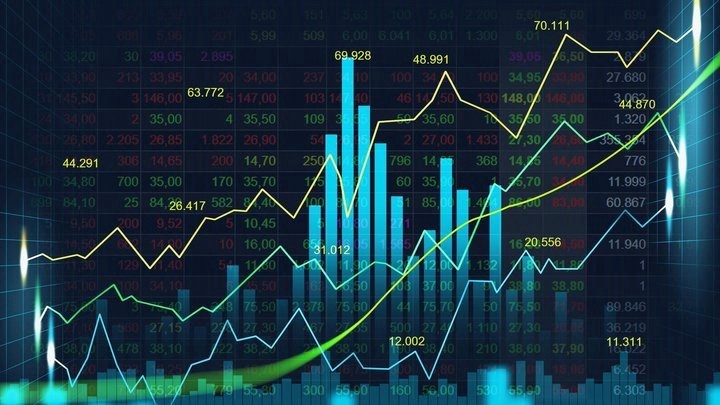 In terms of current business confidence, Malaysian firms are generally upbeat – except for SMEs. Here's the economic outlook for Malaysia.
Despite trade tensions between the US and China, an increasingly uncertain global economic outlook and the rapid diffusion of disruptive technology displacing traditional business models, Malaysian executives are "cautiously proactive" about the future.
According to the Malaysian Business Sentiment Survey 2019/2020 – a report by Monash University Malaysia, with the support of CPA Australia – there has been an increase in the confidence level among large firms, although small-to-medium enterprises (SMEs) are more downcast, with many expecting their business environment, company prospects, growth and future revenue to decline.
Overall results of the survey reveal that about 74 per cent of business leaders are cautiously proactive about their company's prospects through 2020.
Professor Mahendhiran Nair FCPA, Monash Malaysia Research and Development CEO and member of CPA Australia's Digital Transformation Centre of Excellence, says that despite the weakening ringgit and cost of doing business, there is still a silver lining for SMEs.
"Smaller firms are adopting new technology, but bigger firms realise that because of legacy systems, the shift for them is much harder," Nair says.
Accordingly, they have adopted a strategy to either acquire smaller firms or poach their best talent.
However, Nair also notes that necessity is the mother of invention, and SMEs that do not want to fold or integrate with bigger firms need to innovate. Just as larger foreign or domestic firms see new technology as a way to gain a competitive edge by improving efficiency and market reach, SMEs also need to use technology to become international players and disruptors.
"One of the advantages smaller firms have is agility through intensive knowledge and technology," he says.
"The same goes for bootstrap firms [start-ups]. The government needs a start-up ecosystem that eventually becomes a strong supply network of innovation and new technology that drives additional industry."
That, he adds, also requires a stronger partnership between government, industry associations, community organisations and universities, but the need to develop Industry 4.0 (an age where modern computer systems can communicate autonomously without human involvement) training programs and improve the capabilities of new graduates is undeniable.
"In this uncertain phase, the most important thing is having access to market intelligence," Nair insists.
"Identify green fields as opposed to crowded ones. In Malaysia, if you're an SME in any one sector – especially IT – it will be dominated by foreign competitors. If I was setting up an SME, I'd certainly make sure I could compete.
"However, there are industries such as agriculture, construction, textiles and food that, because they are not knowledge-intensive or technologically savvy, have remained at a very low level. To expand, they need to create new niche markets, perhaps initially in developing countries.
"For example, Indonesia has a population of about 270 million, and anything Malaysian SMEs can do in agriculture, mining or industry will move them up the value chain."
The bigger picture
As the report notes, a positive to emerge from trade tensions between China and the US is that it has refocused investment flows into the ASEAN (Association of Southeast Asian Nations) region.
Malaysia, being part of the global supply network, has benefitted. By the same token, a key challenge for many local firms, especially SMEs, is to develop good governance practices and quickly build their capabilities to take on the escalating number of competitors.
Regardless, Nair sees signs that some firms are progressing from being cautiously proactive to "proactively optimistic".
"An interesting insight for us was that while the market domestically is becoming more crowded, we're starting to see more firms proactively adopt new technology, R&D and so on. They realise that advanced technology can give them reach beyond just the Asian region, and what is really fascinating is the type of technology they're investing in.
"It is a technology designed to give them a better understanding of customers and better market intelligence. They are investing in ensuring that not only do they keep their existing clientele, but also in understanding the needs of [competitors'] clientele. That type of market information and data analytics is crucial in terms of strategically building their firms.
"With all these noises, they realise they not only have to defend their existing market, but also expand into new markets, both regional and global."
It comes as no surprise, then, that compared to the 2018-2019 survey in terms of areas impacting organisations through value creation of Industry 4.0 technologies, data and data analytics moved up four ratings from eighth to fourth, behind only operational efficiency, product quality improvement, and customer experience.
However, Nair is realistic about the fact that Malaysia is inextricably tied to the global supply chain, and with the US-China trade issue – combined more recently with the coronavirus outbreak and slowing production in China – acknowledges that Malaysian firms will be unavoidably impacted. Larger firms and the government sourcing more from local industries could provide some impetus, but creating a local supply chain is critical.
Amid the current global volatility, one thing is certain: when it is eventually released, the Malaysian Business Sentiment Survey 2020/2021 will make for equally interesting reading.
Source: https://www.intheblack.com/articles/2020/03/10/business-confidence-rises-in-malaysia