Advertisement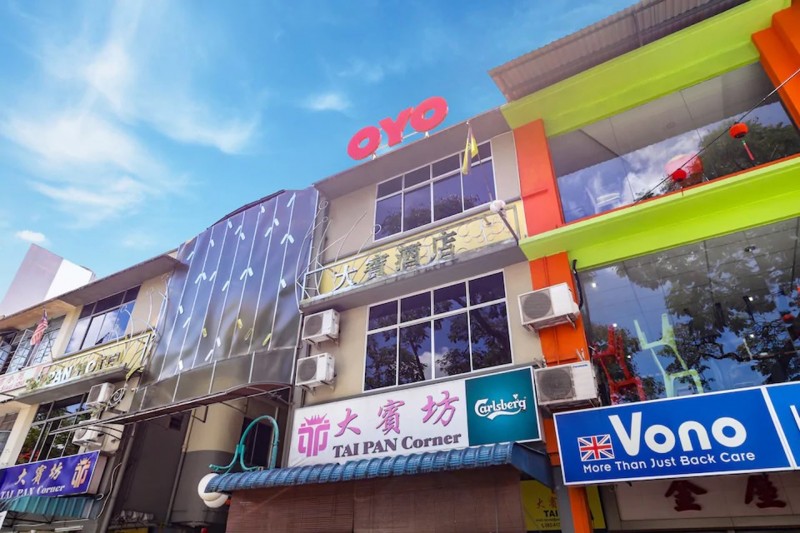 KUCHING: Sarawak is a key growth node for budget hotel player OYO Hotel and Homes Malaysia (OYO Malaysia) as the group targets to reach 2,800 rooms or 80 properties in the state before year end.
OYO Malaysia country head Tan Ming Luk told The Borneo Post that its franchise business model, mixed with its focus in the budget hotel segment, were the keys to its success and rapid growth here.
"Like all start ups, we're asset light. We started mainly with the franchise model – that's how we grew so fast over the years," he said during an exclusive interview recently.
"We provide hotel partners with standardisation, best practices, and marketing services.
"Typically, if you find a bunch of individual local budget hotels, they're not very exposed to global best practices on how to manage your hotel efficiently. Also, they will need help in marketing their hotels online as well, especially to international travellers. This is how we add value to these companies."
"To hotel guests, we provide standardisation. For high end hotels, you have big brands who offer that level of standardisation wherever you go in the world.
"But no one was looking at budget hotels segment, which was very fractured (in their offerings and quality). This is how OYO came along – we saw an opportunity in that budget hotel space where there is a lack of standardisation, and could also be run better," he explained.
Globally, the OYO brand currently has one million rooms. In its country of origin, India, the group has some 300,000 rooms. This was surpassed by China, with about 400,000 to 500,000 rooms in its portfolio, Tan said.
"Other regions we operate in Southeast Asia – Malaysia, Indonesia, Thailand, Vietnam and Singapore. We are also present in Japan via our joint venture with Softbank," he added.
"We have presence in the Middle East, Latin America and in the US and Canada. We are also in more than 60 countries in Europe, with focus on vacation homes there."
OYO Malaysia started back in December 2018, Tan recapped, as they began ramping up on expansion by the first quarter of 2019.
Up to December 2018, we grew from zero to 6,000 rooms. From January to December 2019, we grew from 6,000 to 20,000 rooms. That is across the whole Malaysia – we presence in all the cities."
OYO Malaysia business development head for Sarawak, Kueh Kai Hui, added on that in Sarawak, the franchise started operations in February 2019.
"Since then, we have partnered with 72 properties as of end of February. We currently have 2,000 rooms (in Sarawak)," he detailled. "Our target for the end of this year is to have 2,800 rooms for Sarawak, so approximately about 80 properties to partner with us."
When asked about feedback for OYO's presence in Sarawak, Kueh revealed that it has been overwhelming.
"We've helped our property owners to improve revenue from 100 per cent to 400 per cent. We have managed help them to upgrade their properties to meet with our OYO standards towards customer expectations."
Tan said this goes back to their focus on budget travelers.
"Budget travel customers – most of them won't expect the frills of a four or five star hotel. Typically what they want are clean and comfortable rooms. This is localised depending on the country."
Source: https://www.theborneopost.com/2020/03/09/sarawak-a-key-growth-market-for-oyo-malaysia/