Advertisement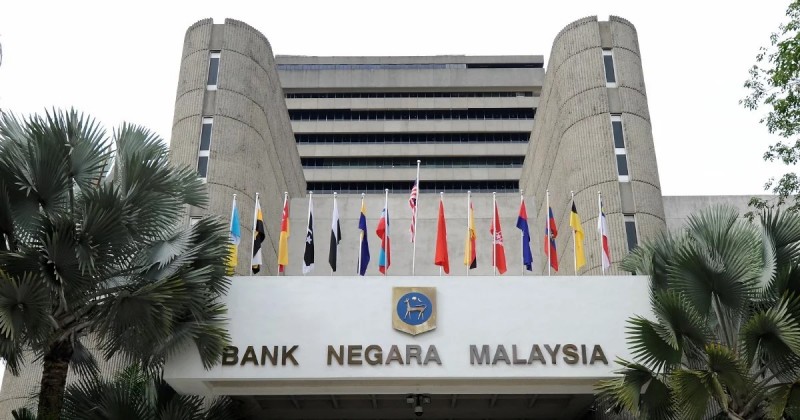 Image credit: New Straits Times
KUALA LUMPUR: At least one more cut can be expected this year, after Bank Negara Malaysia brings down its key interest rate to a new low since early 2009, economists said.
Bank Negara on Tuesday reduced its Overnight Policy Rate (OPR) by 25 basis points to 2.50 per cent.
This was the second reduction this year after the central bank cut the OPR by 25 basis points to 2.75 per cent in January, then was the lowest since 2011.
During the global financial crisis slightly over 10 years ago, Bank Negara reduced the OPR by a total of 150 basis points between November 2008 and February 2009 to 2.0 per cent.
OCBC Bank economist Wellian Wiranto expects at least one more rate cut, potentially in the next Bank Negara's Monetary Policy Committee meeting in May, if either or both of the Covid-19 and political concerns continue to weigh on growth.
"If the US Federal Reserve cuts rate in the coming weeks, the odds of Bank Negara cutting rate for a third time this year would go up considerably as well," he said.
Wellian said Malaysia's economy was likely to grow between 3.6 per cent and 3.8 per cent this year, depending on quick resolution to the country's political leadership.
Bank Islam chief economist Dr Mohd Afzanizam Abdul Rashid said the rate cut was expected.
"The move should be positive for the economy as it is very supportive of growth by way of cheaper borrowing costs.
"We believe there is always a possibility for additional OPR cut in the horizon. However, this will be contingent upon the evolving economic outlook," Afzanizam told the New Straits Times today.
J.P Morgan analyst Nur Raisah Rasid said the move was sparked by the potential macroeconomic impact from the ongoing Covid-19 outbreak on the tourism and manufacturing sectors particularly.
Although the recently-announced RM20 billion economic stimulus package could provide some boost for the domestic economy, she said downside risks from the Covid-19 was likely to linger.
This stemmed from both the evolving nature and prolonged impact of the outbreak, and continued weakness in commodity-related sectors.
"Thus, today's monetary policy action serves to provide a more accommodative environment to support Malaysia's growth recovery this year," Nur Raisah said.
Putra Business School business development manager Associate Professor Dr Ahmed Razman Abdul Latiff concurred that the OPR cut was an anticipated move due to worsening effect of Covid-19 outbreak.
"Since January this year, we have seen more serious businesses suffered from drastic reduction of demand and revenue. Hence, this reduction is supposed to stimulate local economy and spur domestic spending by potentially increasing liquidity and credit in the market via expected increased lending by financial institutions," he added.
He, however, said the move would be "workable" if there was enough confidence in the market to spend the money rather than save.
"If the financial institutions becoming defensive and restricted the amount to lend or impose stringent requirements to qualify for the borrowings, the intended effect or increased economic activity will not be realised," he added.
He said banks had been preparing for the rate cut by undergoing cost rationalisation exercise and diversifying their products and source of revenue.
MIDF Research banking analyst Imran Yusof said the cut had positively affected Bursa Malaysia, with benchmark FBM KLCI remaining in positive territory on Tuesday.
"The latest OPR cut will lead to net interest margin compression this year. We expect banks' net interest income to come under pressure this year," he told the NST.
He added that the impact from the earlier January cut would be moderate given that it might have been anticipated by the banks.
Imran said there were other factors that could affect banks' earnings, such as non-interest income, operating expenses and provisions.
Alliance Bank Malaysia chief economist Manokaran Mottain has expected the cut, given Malaysia's slow fourth-quarter gross domestic product growth of 3.6 per cent.
Manokaran said Malaysia's weaker exports amid the US-China trade war and political turmoil had made thing worse, despite the announcement of the RM20 billion stimulus.
Source: https://www.nst.com.my/business/2020/03/571586/3rd-key-rate-cut-possible