Advertisement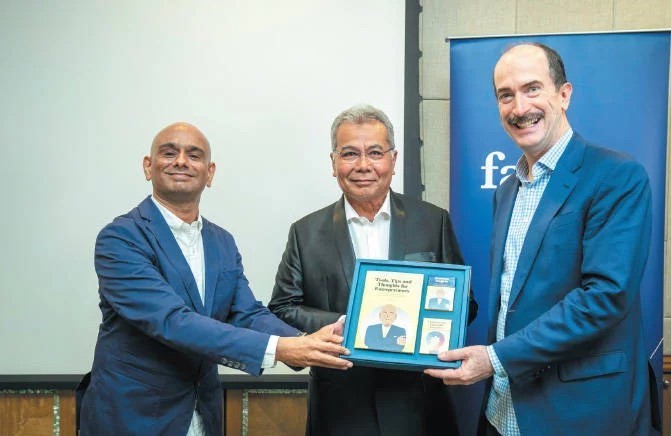 KUALA LUMPUR: In order for Malaysia to move up the value chain, entrepreneurs should focus on innovation by expanding their horizons and emulating successful businesses across the world, according to Entrepreneur Development Minister Datuk Seri Mohd Redzuan Yusof.
This, he said, will help entrepreneurs compete on the global stage.
He called on entrepreneur-driven platforms like the Global Entrepreneur Exchange (GEX) to work with government agencies to ensure Malaysia meets its target of 41% small- to medium sized enterprise (SME) contribution to gross domestic product (GDP) by 2020, and 50% by 2030. In 2018, SMEs recorded a 38.3% contribution to the country's GDP, amounting to RM521.7 billion.
The minister was speaking at the inaugural GEX Face2Face with Innovators session last week, according to GEX in a statement. GEX is an independent and private coalition of entrepreneurs that acts as a global platform offering actionable content and advisory services to aspiring entrepreneurs.
"Today is an important day as we further steer Malaysia to truly become an entrepreneurial nation as charted out in the National Entrepreneurship Policy 2030. Our aim is to raise the overall efficiency of the entire ecosystem so that as job creators, pioneers and innovators, entrepreneurs will continue to contribute strongly to the country's economic progress," Redzuan was quoted as saying.
"For Malaysia to move up the value chain, innovation is the key that will ignite our engine of growth and GEX's Face2Face with Innovators is an opportunity to make this agenda tangible," he added.
The event, which saw author and expert in design thinking Tom Kelley sharing how entrepreneurs can be innovative to nudge their businesses to grow beyond the Malaysian shores, was attended by 300 entrepreneurs. Kelley is also a partner at IDEO, a global design and innovation company.
In conjunction with the event, GEX chairman, Karthik Siva, a leading business and brand strategist, unveiled his book Tools, Tips and Thoughts for Entrepreneurs. The next edition of Face2Face with Innovators is scheduled for June.
Source: https://www.theedgemarkets.com/article/redzuan-innovation-key-malaysia-move-value-chain