Advertisement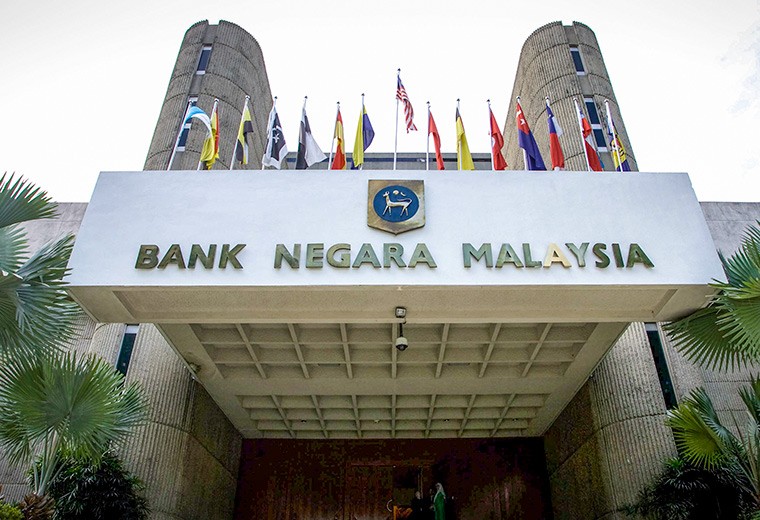 Image credit: www.bnm.com.my
DIGITAL banking is Malaysia's new buzzword, challenging the old brick-and-mortar model as financial institutions rush to move their clients to the digital sphere.
Bank Negara Malaysia (BNM) last month said it would issue up to five digital banking licences, following the release of an exposure draft of the licensing framework for digital lenders.
This comes after Hong Kong handed out eight virtual banking licences last year, and Singapore recently said it received 21 applications for the five digital bank licences it plans to issue.
While BNM's move is a step in the right direction, Oracle Financial Services Software Ltd group VP for Asia Pacific Japan and Middle East Africa Venky Srinivasan said Malaysia's digital banks will face several "immediate challenges".
"Digital banks need to demonstrate to regulators their ability to comply, to look beyond the digital customer experience to utilise and monetise data in a unified way, and to turn compliance into a competitive advantage," he said in a statement.
The central bank's licensee guidelines address underserved and unserved segments, business conduct and consumer protection, as well as stipulate requirements on anti-money laundering and terrorism financing.
"The regulator also specifies capital requirements, which some potential applicants may find too high without the right consortium backing them," Venky said.
On a global scale, virtual banking propositions have done a good job due to the on-boarding process, but must now improve services to satisfy customers.
This can be done by offering complex products such as small and medium enterprise (SME) banking, mortgages, investments and financial management.
According to a global survey on digital banking by Oracle, more than 40% of customers think non-banks assist them best with personal finance management and investment services.
A separate digital banking report conducted by Oracle with PricewaterhouseCoopers Malaysia also found the local high-income group expresses the strongest interest in digital banks (81%).
Interest is markedly stronger among people aged less than 40 years (81% by people aged 25-39).
The report also revealed a strong interest in healthcare and wellness e-commerce offers in Malaysia (71%), compared to Singapore (59%) and Hong Kong (60%).
"Digital banks will need to consider how they can ensure compliance with less headcount and no physical presence. One of the critical design considerations of a digital bank is how it can design and automate processes to achieve compliance by design," Venky said.
Local digital banks would need to leverage data insights using agile technology stacks to optimise capital allocation and mitigate risks.
Virtual banks that deliver a unique value proposition to their customers will tend to have attributes such as personalising all banking interaction.
"Going beyond today's commoditised offering is critical and this is where digital banks can make a difference by leveraging data and understanding critical customer life stage," Venky said.
Another attribute of unique digital banks is intelligent processes, such as embedding artificial intelligence in digital lenders, which can create a personalised, frictionless and transparent banking environment.
Source: https://themalaysianreserve.com/2020/01/21/amid-the-digital-banking-buzz-immediate-challenges-loom/