Advertisement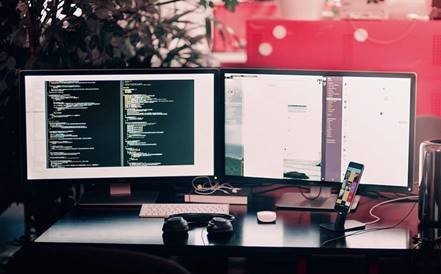 KUALA LUMPUR (Jan 14): The government is gearing up for the country's evolution towards a cashless society with the rollout of e-Tunai Rakyat initiative tomorrow, which will provide the impetus for the public's adoption of e-wallet.
Mobile and digital technologies are fast reshaping how consumers purchase globally, and despite Malaysia having a young — and mainly tech-savvy — workforce comprising more than 70% of population, consumers here have yet to fully embrace the digital culture.
Finance Minister Lim Guan Eng said the government's initiative to distribute a one-off RM30 e-credit to eligible Malaysian e-wallet users is one of its efforts to encourage digital payment adoption.
The e-Tunai Rakyat programme, he said, is in line with the government's Shared Prosperity Vision 2030 (SPV2030) agenda, which aims to lower barriers to access digital technology and to make the digitalisation process inclusive for all.
Malaysians aged 18 years and above who earn less than RM100,000 annually are eligible to receive RM30 each through any of the participating e-wallets.
To ensure the initiative will hasten Malaysia's digitalisation process, the RM30 must be spent between Jan 15 and March 14, 2020, and any unspent portion will expire after that period.
Lim said if the allocation of RM450 million for the initiative is fully claimed and successfully boosted spending, the Finance Ministry (MoF) will consider increasing the amount to involve more users, merchants and e-wallet providers.
The RM450 million allocation is part of the RM50.3 billion earmarked to transform Malaysia into an entrepreneurial nation, which includes the transition to a digital economy.
Of the RM50.3 billion, RM28.7 billion is allocated for various digitalisation incentives such as the e-Tunai Rakyat, as well as guarantees and financing aids, including for entrepreneurs, small and medium businesses, and Malaysian companies.
According to the Statistics Department, the digital economy is expected to contribute more than 21% to the gross domestic product in 2022, compared to 18.5% in 2018.
Universiti Tun Abdul Razak economist, Prof Emeritus Dr Barjoyai Bardai, said when consumers begin the switch to digital banking through digital money, conducting a business will become more efficient and effective.
"When consumers get used to using the digital currency, they will be more willing and encouraged to undertake business dealings. So, business dealings can get bigger and have a positive impact on the economy and also business volume.
"The people's quality of life will also improve when more people undertake online transactions, which save time. This means consumers need not go to the bank for formal business matters," he said.
The e-Tunai Rakyat initiative aims to accelerate the use and adoption of e-wallet and digital payments among Malaysian consumers and merchants, especially small enterprises and retail businesses.
MoF has appointed the country's sovereign fund, Khazanah Nasional Bhd, to facilitate and coordinate the implementation and launch of the e-Tunai Rakyat initiative.
Khazanah selected Touch 'n Go eWallet, Boost and GrabPay to participate as service providers based on their large number of active users and extensive merchant networks, technical expertise as well as financial and manpower strength to build the necessary systems, processes and procedures, among others.
Users can use the e-credit to purchase goods and services available through the e-wallet of their choice for the duration of the programme.
These include food and beverages, grocery and online shopping, health and beauty, petrol, telecommunication, bill payment, parking, and other in-app offers such as food delivery, mobile games, as well as mobile reloads, in-app purchases like street parking and toll payment via unique features such as PayDirect and RFID (radio frequency identification).
In a statement today, MoF recommended and strongly encouraged Malaysian merchants, hawkers and retailers to register with one or all three of the e-wallet providers in order to benefit from the e-Tunai Rakyat.
A collective effort is vital to cultivate a digital lifestyle for the betterment of our lives.
Such digitisation programmes will benefit the lives of the rakyat, making Malaysia more prosperous in terms of wealth and enabling Malaysians to save time and focus on what really matters.
Malaysians need to join hands to make SPV2030 a reality, and brave the sea change in technology, together with the national spirit embedded within us.
Becoming an early adopter of technologies will position Malaysia as an exemplary nation that fosters inclusivity, as well as being able to integrate a digital lifestyle among Malaysians for a better livelihood.
Source: https://www.theedgemarkets.com/article/gearing-towards-cashless-society-etunai-rakyat