Advertisement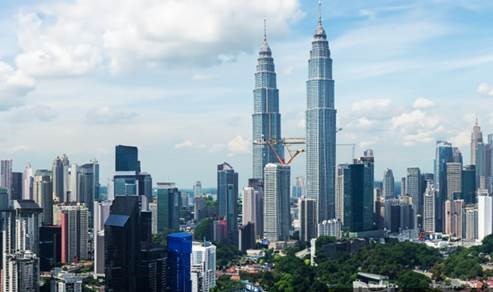 Image credit: FMT
PETALING JAYA: Malaysia has many attractive merits to make it a regional investment haven for foreigners, according to integrated tax and financial services company Holistic Wealth Group's CEO, Datuk Chua Meng Min (pic).
He said Malaysia should be a haven for foreign direct investment (FDI) as it possesses many qualities which are enticing to foreign companies – such as good infrastructure and reasonably inexpensive operational costs in terms of office rental, setting up plants as well as regional offices – compared with other countries in Southeast Asia, particularly Singapore.
"Office rental, building a factory in Malaysia is (quite) inexpensive ... Singapore is one of the countries with the highest cost of living in the world. Why should a foreign company set up a regional office there?," Chua told SunBiz.
He said most business operations such as manufacturing are conducted in developing countries in Asean, namely Malaysia, Indonesia and Thailand. Hence, he questioned the reasoning behind a foreign company's decision to set up a regional office in Singapore if most operations are done elsewhere.
Since the cost of conducting business activities in Malaysia is vastly lower compared with Singapore, Chua said, Malaysia is clearly the more ideal place to set up a regional office.
Moreover, he pointed out that the English language is widely used domestically and that most Malaysians are well educated, which make them viable candidates for hire to foreign companies.
In addition, he said Malaysia is a safe country and has diverse entertainment outlets that would be acceptable to expatriates and foreign companies.
Hence, he opined that there is no reason for Malaysia not to be able to attract more FDI into the country, given all the merits that it boasts of.
He said FDI is very important to the country as when foreign companies come in, certain industries, sectors or markets – such as the property market – will improve due to their spending, which will ultimately boost the overall economy.
Chua commended the government for its efforts and initiatives in promoting Malaysia. However, he said, more needs to be done to put Malaysia on the map as an investment haven in the region.
"Asean is a great place to start with. Some foreign investors in, say, the US or Europe may not be familiar with Malaysia, compared with Thailand, for example. We can capture investors by highlighting the lower cost (of setting up their business) in Malaysia compared with Singapore," Chua said, adding that Singapore is Malaysia's biggest competitor in terms of capturing FDI in the region.
"Vietnam and Indonesia have (limited) advantages, besides labour or huge manpower. Other than that, they do not have the infrastructure and English-speaking advantage. Malaysia has good infrastructure from our international airports, roads all the way to our ports (which are conducive for business operators), Chua said, adding that Malaysia also possesses a significant number of educational institutes of international standard.
He said future growth sectors will be in electrical and electronics, environmental, social and governance, as well as renewable energy.
"Malaysia is still growing, the future is in the electrical vehicle (EV) industry as well as in artificial intelligence and green energy. The country needs to catch up to capture these huge markets," he added.
Chua believes the EV industry will see tremendous growth, driven by gradual increase in EV consumption in the coming years, due to the global push to move away from fossil fuel-powered vehicles.
Malaysia, he said, can capture the EV market through producing locally made batteries, instead of depending "solely on batteries that are made in China".
"The US-China conflict has made a lot of people realise that we should not depend on only one country (for investment or trade) and that we have to diversify to spread risks, in order to manage unforeseeable circumstances such as import bans and tariffs," Chua said.
Source: https://thesun.my/business/malaysia-has-qualities-to-become-regional-fdi-haven-holistic-wealth-group-ceo-OB11764921