Advertisement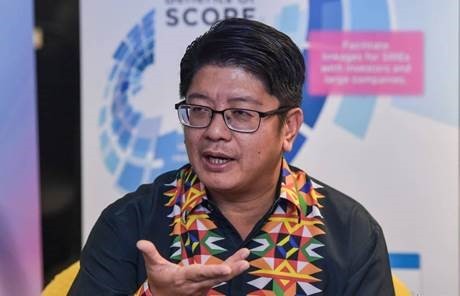 KUALA LUMPUR (Nov 9): The Entrepreneur Development and Cooperatives Ministry plans to provide assistance to any micro, small and medium enterprises (MSMEs) registered under SME Corporation Malaysia (SME Corp) which seek to list their business on Bursa Malaysia next year.
Its Minister Datuk Ewon Benedick said that this aid would ease their burden especially in terms of the listing fee.
"Getting listed entails a (high) fee. We have studied and considered the assistance for MSME businesses that are preparing for listing, on condition that they must participate in SME Corp's (SCORE) programme and receive a rating of five stars," he told reporters after the closing and appreciation ceremony for the pilot 5-Star SCORE MSME catalyst programme organised by SME Corp here on Thursday.
At the ceremony, Ewon presented certificates of appreciation to 48 MSME companies that participated in the SME Competitiveness Rating for Enhancement (SCORE) programme, of which three succeeded in getting a five-star rating.
He also expressed pride that 21 of the MSMEs are planning to list their business on Bursa Malaysia, with 10 aiming to do so in the near future, and said he expected more MSMEs to take that step.
"The government hopes more MSMEs will make the leap and begin the transition to becoming large companies," he added.
Source: https://theedgemalaysia.com/node/689530