Advertisement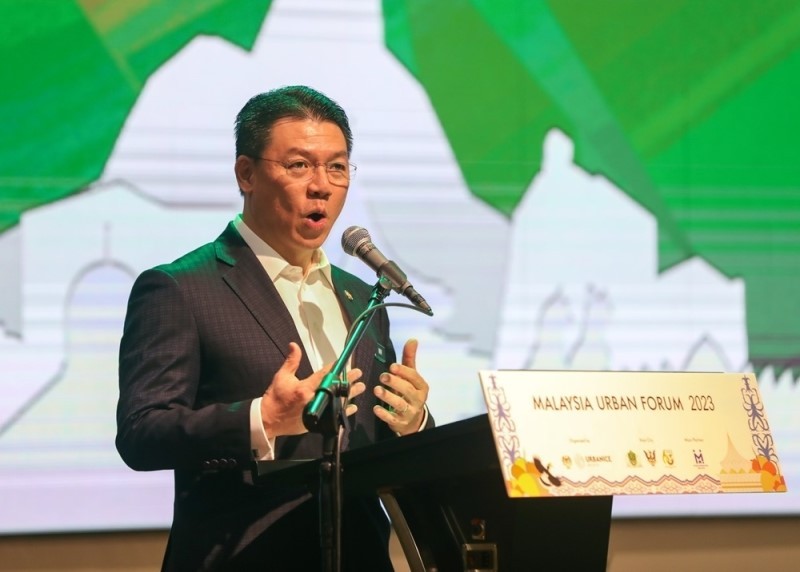 KUCHING, Nov 8 — Sarawak's big move into Green Hydrogen Economy is a game changer to the state and exemplary to Malaysia, said Minister of Local Government Development Nga Kor Ming.
With six years left to realise and deliver the successful implementation of the 17 goals and 169 targets of the 2030 Agenda for Sustainable Development which Malaysia is fully committed to achieve, the federal minister said visionary leadership is ultimately needed.
"This will move the nation's green ambition forward and contribute to our net zero (emissions) target by 2050.
"We need actions that can catalyse change and transform our cities to be more resilient and sustainable," he said at the launch of the Malaysia Urban Forum (MUF) 2023 here yesterday.
Deputy Premier Datuk Amar Awang Tengah Ali Hasan represented Premier Datuk Patinggi Tan Sri Abang Johari Openg at the launching ceremony.
Nga also mentioned that 78 per cent of Malaysia's population live in cities and urban areas, and in Sarawak, 57 per cent of its 2.9 million population are in urban areas.
"Urbanisation is inevitable, and if left unplanned, it will continue to lead humanity deeper into the climate emergency and higher forms of inequality and deprivation," he added.
As such, he said local leaders, be they from the community or local government, play an increasingly important role as they connect directly to the communities and are involved in the planning, development and management of cities.
On the MUF 2023, Nga said it brought together nine national ministries and agencies, over 20 state ministries and agencies, three United Nations organisations, 20 mayors and local council chairmen and over 3,000 participants from 14 states.
It was also attended by about 60 participants from 20 countries from four different continents, he added.
He said he was also informed that over the weekend (Nov 4-5), MUF had six assemblies for its major stakeholders — Women, Youth, Grassroots, Children, Academia and Business group.
"And some 1,037 delegates attended these two-day assemblies and it broke the record by being the largest assemblies for our Malaysia Urban Forum. The largest stakeholders group are the Youths with 200 delegates that made a strong call for action.
"Some 45 partners were involved in the assemblies and 84 per cent (38 partners) are from Sarawak. This is a true success story and we are truly grateful for the amazing work carried out by the co-organisers of MUF 2023," he said.
Source: https://www.malaymail.com/news/malaysia/2023/11/08/nga-kor-ming-sarawaks-move-into-green-hydrogen-economy-a-game-changer/100829