Advertisement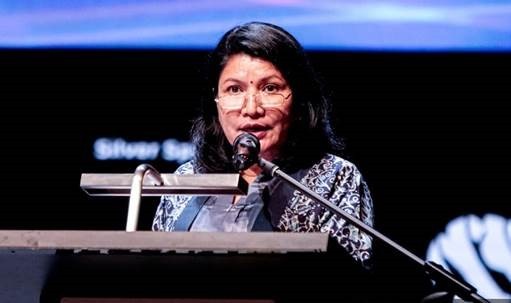 PETALING JAYA: Micro, small and medium-sized enterprises (MSMEs) play a pivotal role in steering the country's economic growth, and the government is committed to assisting them, said deputy entrepreneur development and cooperatives minister Saraswathy Kandasami.
Saraswathy described MSMEs as the "true backbone" of the country's economy.
"The government, under the strong leadership of Prime Minister Anwar Ibrahim, is fully supportive of our SMEs.
"In the recent budget, he allocated RM44 billion – never before in history – dedicated to the growth and development of SMEs in the country," Saraswathy said at an event organised by the Small and Medium Enterprises Association (Samenta) at Petaling Jaya Performing Arts Centre.
In the 2024 budget tabled by Anwar last month, the government allocated RM44 billion in loan and financing facilities for MSMEs.
This includes RM1.4 billion for micro-loans from Bank Simpanan Nasional, RM330 million in loans from Tekun Nasional, RM720 million for women and youth entrepreneurs, and RM30 million for Indian businesses.
Saraswathy said her ministry was also committed to helping micro-entrepreneurs move up the value chain, highlighting the RM100 million aid channelled by SME Corporation Malaysia (SME Corp) through the Micro Madani Strengthening Programme.
"The ministry looks forward to partnering with great associations like Samenta as we continue to support the SME sector in Malaysia," Saraswathy said.
Meanwhile, William Ng, president of Samenta, stressed the importance of SMEs, noting that there were approximately 1.2 million of them in Malaysia.
He said Samenta was established with the objective of being the voice of SMEs at the national level.
"Samenta is not only advocating for the growth of our businesses but also ensuring that the SMEs in this country are never forgotten by the government, policymakers, and everyone who matters.
"We shall continue to do what we do best as the backbone of the country's economy," Ng said.
Samenta is a non-profit organisation founded in 1986 in Penang. The oldest and largest SME association in Malaysia was established by Lim Chong Eu, the then chief minister of Penang.
It was created to facilitate the operations of multinational corporations in Malaysia due to the lack of a business support environment in the country at that time.
"Even today, we are referred to by many as not just the backbone of the economy but also as the backbone of foreign investment. You can see the vital role Samenta has played over the years."
Source: https://www.freemalaysiatoday.com/category/nation/2023/10/31/msmes-are-lifeblood-of-a-thriving-economy-says-deputy-minister/