Advertisement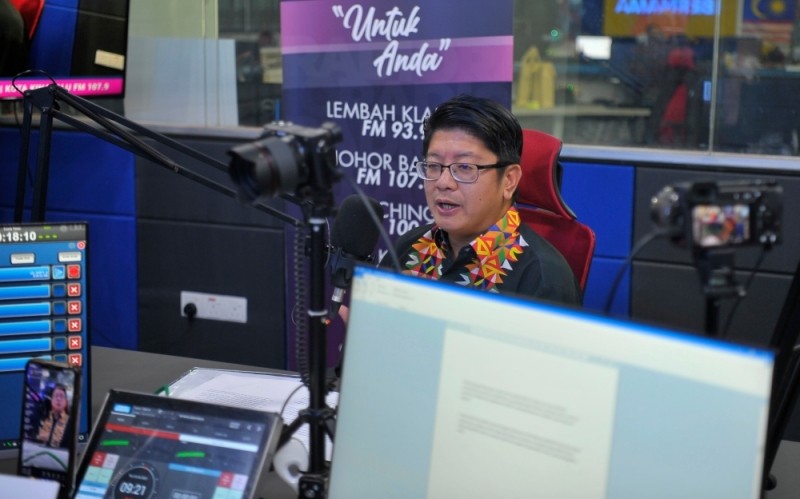 KUALA LUMPUR, Oct 19 — The Ministry of Entrepreneur Development and Cooperatives (Kuskop) aims to train as many micro, small and medium-sized enterprises (MSME) as possible towards digitalisation next year to maximise their business potential.
Its minister Datuk Ewon Benedick said the business digitalisation exercise will be carried out through several of his agencies including the National Entrepreneurial Group Economic Fund (Tekun), Amanah Ikhtiar Malaysia (AIM) and SME Corporation Malaysia (SME Corp) which also provides funding to MSMEs.
"Indeed the digitalisation component is one of the ministry's focuses, where allocations are also channelled to Kuskop to train these entrepreneurs to adapt to digitalisation elements, for example, digital marketing and business administration that uses a good financial or accounting system.
"That is part of the course (training) that we will carry out," he said when met after appearing as a guest on Bernama TV's Jendela Fikir programme entitled 'Budget 2024: Kuskop To Realise a Madani Economy' today.
He said digital culture and operation are very important today, especially after the country's experience of the Covid-19 pandemic and the Movement Control Order which forced traders to transition to digital enterprises when offering services and products.
"The challenge now is to train MSME entrepreneurs who have been doing business conventionally for a long time.
"But we already have related training modules that are short and long-term, for example, Bumiputera Business Coaching conducted by the Institut Keusahawanan Negara Berhad (INSKEN) which takes a year," he said.
Ewon said under the programme MSME entrepreneurs will be monitored by INSKEN from the operational and sales aspects to ensure that they can adopt digitalisation in their businesses.
At the tabling of Budget 2024 on October 13, Prime Minister Datuk Seri Anwar Ibrahim announced that a sum of RM100 million will be allocated next year to provide digitalisation grants of up to RM5,000 that will benefit more than 20,000 small and medium enterprise (SME) entrepreneurs and micro-entrepreneurs.
In addition, a total of RM900 million in loan funds is allocated under Bank Negara Malaysia to encourage SME companies to increase business productivity through automation and digitalisation.
Source: https://www.malaymail.com/news/money/2023/10/19/entrepreneur-development-ministry-to-train-more-msme-entrepreneurs-to-adopt-digitalisation-next-year-says-minister/97221