Advertisement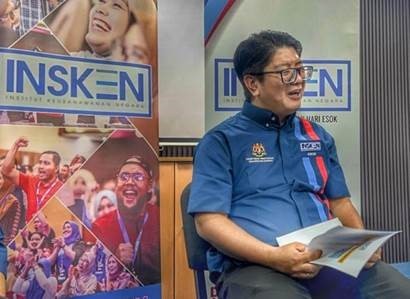 KUCHING, Oct 2 — Federal Entrepreneur Development and Cooperatives Ministry (Kuskop) has requested an increase in allocation under the National Budget 2024.
Minister Datuk Ewon Benedick says this is necessary in implementing the 54 main initiatives, where the proposals have been put forward to Prime Minister Datuk Seri Anwar Ibrahim, who is also the Finance Minister.
"If possible, we want more allocation from this year's RM732 million. We have submitted the proposed initiatives for Budget 2024 and we're hoping for good news.
"Specifically there are 54 main initiatives proposed for the next year's budget. I believe our Prime Minister will give more allocation for us," he said in a press conference called after the launch of the National Entrepreneurship Institute (INSKEN) Sarawak Office at Sarawak Plaza here yesterday.
Adding on, Ewon said ongoing focus on entrepreneurs' development in Sabah and Sarawak was also being listed in Kuskop's proposals for Budget 2024.
"They (proposals) include provision of assistance, in the forms of grants and business spaces, as well as processing centres and facility upgrades."
Meanwhile, Ewon said the opening of Insken Sarawak Campus marked the availability of a training ground for local entrepreneurs to further improve their skills and knowledge in business management.
It is informed that Insken Sarawak is the institute's latest campus in the country, after the main one at its Cyberjaya headquarters, and another in Sabah.
Ewon remarked: "I was told that before being trained under Insken, the participants (entrepreneurs) had faced various challenges including difficulties in developing their products in terms of packaging, online marketing and building a business network.
"But now, many are able to generate income through digitalisation. I hope this (Sarawak) campus would be fully utilised by the entrepreneurs in Sarawak.
"Make use of this opportunity by participating in Insken's various training programmes," he said.
It is also informed that this year to date, Insken Sarawak has carried out a total of 27 entrepreneurship training programmes with a total 865 participants.
Source: https://www.malaymail.com/news/malaysia/2023/10/02/entrepreneur-ministry-requests-for-higher-budget-2024-allocation-to-boost-entrepreneurship-in-malaysia/93894