Advertisement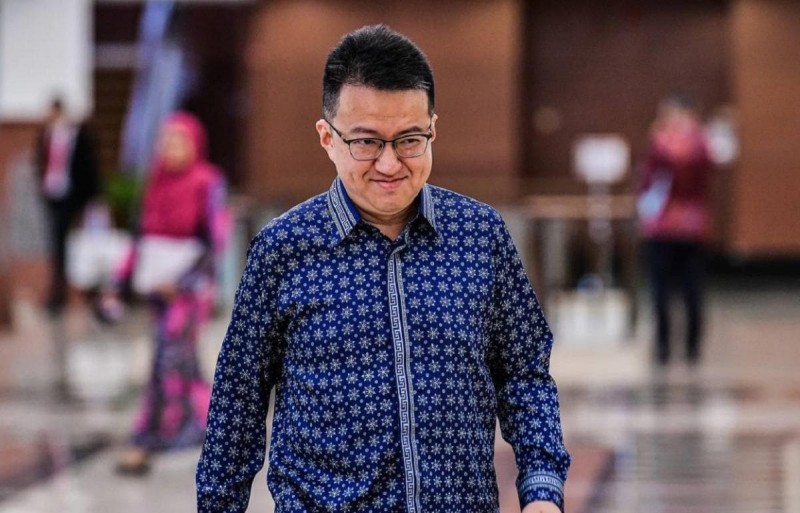 KUALA LUMPUR (Sept 25): The decline in Malaysia's trade to RM1.718 trillion for the January-August 2023 period, from RM1.869 trillion for the same period in 2022, was due to a depreciation in the commodity sectors such as palm oil and petroleum.
Investment, Trade, and Industry Deputy Minister Liew Chin Tong said the decline was also associated with the economic slowdown in Malaysia's main markets, such as the US and China, as well as disruptions in the supply chain.
"However, Malaysia still recorded a trade surplus for the 40th consecutive month in August 2023, thus symbolising the country's strong trade foundation.
"This increase is supported by high-value sectors such as electricity and electronics. The recent trend of declining trade value is temporary and can also be seen in the trade performance of other Asean countries such as Singapore, the Philippines, Indonesia and Thailand," Liew said when winding up his debate for the Ministry of Investment, Trade and Industry (Miti) at Dewan Negara's special session on the 12th Malaysia Plan Mid-term Review on Monday.
He said that in an effort to ensure the country's trade performance remains sustainable, Miti, through the Malaysia External Trade Development Corporation (Matrade), has implemented a total of 30 export promotion programmes for this year.
Liew added that 12 of those programmes have targeted increased exports to Asean countries.
"To continue the momentum of export growth, a total of 63 export promotion programmes have been planned for 2024, and 16 of those programmes involve Asean countries," he added.
Liew noted that Miti had implemented various stakeholder engagements to counter the low level of awareness among the business community on free trade agreements, particularly the Regional Comprehensive Economic Partnership (RCEP) and the Comprehensive and Progressive Agreement for Trans-Pacific Partnership (CPTPP).
He said Miti had conducted approximately 300 engagement and information sessions with various stakeholders before the RCEP and the CPTPP came into force in 2022.
Liew said Miti had conducted an engagement session to explain the benefits of the RCEP and CPTPP to about 250 representatives from various chambers of commerce and industry associations on Aug 8, 2023.
He also said Malaysia's participation rate in the RCEP and CPTPP is measured through the issuance of a certificate of origin for Malaysian exports to RCEP and CPTPP countries, and the certificate ensures Malaysian exporters enjoy preferential tariff treatment.
Liew went on to say that from the effective date of the CPTPP on Nov 29, 2022 until Sept 15, 2023, a total of 3,530 certificates of origin worth RM1.29 billion had been issued.
Meanwhile, from the effective date of the RCEP on March 18, 2022 until Sept 15, 2023, a total of 2,134 certificates of origin worth RM646 million had been issued.
"This shows that Malaysian exporters and manufacturers have started using preferential tariff treatment to enjoy the benefits of open market access by RCEP and CPTPP," he said.
Source: https://theedgemalaysia.com/node/683823