Advertisement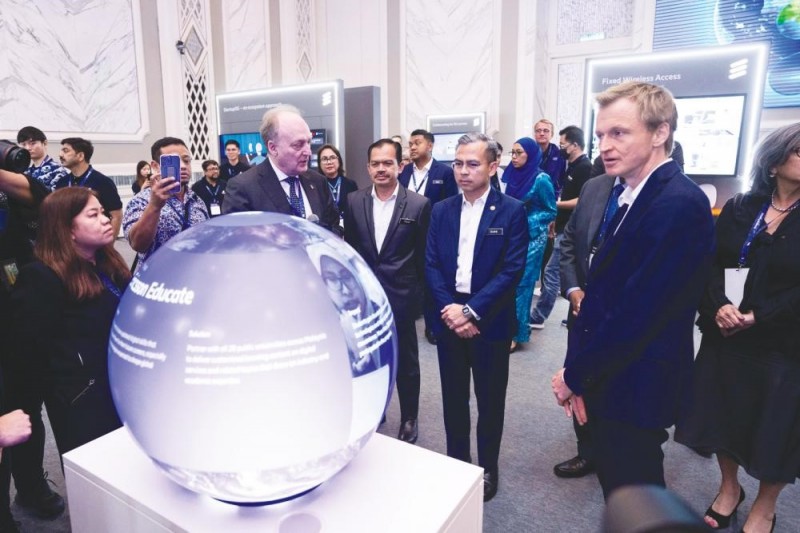 KUALA LUMPUR: The Communications and Digital Ministry (CDM) has proposed for the government to introduce a facilitation and adoption grant under Budget 2024, that is targetted towards 5G adoption among micro, small and medium enterprises (MSME).
According to its minister Fahmi Fadzil, the ministry has submitted the proposal to the Ministry of Finance (MoF).
"Generally speaking, it is a facilitation and adoption grant. We would like to see more MSME participate and adopt 5G use cases for their businesses," he told reporters after the Ericsson Imagine Live: Accelerating a Digital Malaysia with 5G event today.
He said that the government aims to facilitate 5G adoption among MSME, believing it to be beneficial and convenient to businesses in the long-run.
He said that the main challenge faced by MSME in terms of adoption was the acquisition of new 5G equipment. Fahmi added that most companies are still unaware of the benefits that 5G adoption could potentially bring to their businesses.
"I have requested the Malaysian Communications and Multimedia Commission and telecommunication companies to run outreach programmes for subscribers, especially enterprises, so that they will understand this is what we can do, where we need to invest and what we can gain from using 5G," he remarked.
He declined to share further details of the grant, as it will be announced by the prime minister and minister of finance Datuk Seri Anwar Ibrahim on Budget Day, Oct 13.
Furthermore, he said that Malaysia's 5G adoption rate remains low at 4.2%, to-date and more efforts must be made to realise the full 5G potential.
"5G adoption can be a catalyst for economic growth and transform various sectors in Malaysia such as manufacturing, logistics and transport, retail and entertainment, banking and finance, construction, agriculture, utilities and many others.
"We are also on track to achieve our target of 80% 5G network coverage in populated areas by end of 2023 or early 2024, before transitioning to a dual network model," he said.
He added that the digital economy is one of Malaysia's key economic pillars, currently contributing 22.6% to the country's gross domestic product (GDP). The number is set to rise to 25.5% by 2025, or contributing more than RM382 billion.
Meanwhile, Ericsson is building Malaysia's 5G network for Digital Nasional Bhd and is leveraging its global expertise and technology leadership to deliver a world-class network and user experience for Malaysia.
"Malaysia is already now amongst the top five countries in the world and leading in Southeast Asia when it comes to download speed, according to third party reports such as OpenSignal. What the country needs now is to foster collaboration and create an ecosystem that can leverage the digital superhighway that is available in the country in the form of the 5G network," said Ericsson Malaysia, Sri Lanka and Bangladesh head David Hagerbro.
Source: https://www.thesundaily.my/business/ministry-proposes-special-grant-for-msme-5g-adoption-JG11537493