Advertisement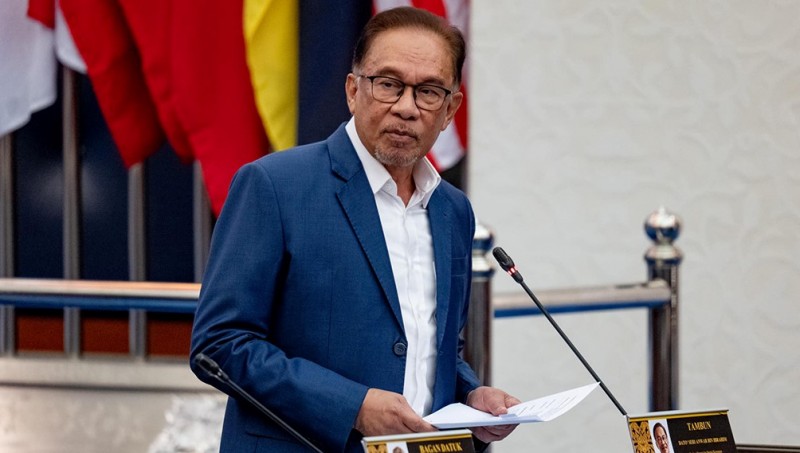 Image credit: The Malaysian Reserve
NEW YORK (Sept 22): Prime Minister Datuk Seri Anwar Ibrahim on Friday assured global investors looking to venture into Malaysia that the country is taking necessary reforms and providing a better business environment for them.
Anwar said his government is doing its utmost to rectify past mistakes which saw the country's progress and socioeconomic development being stymied after decades of progress.
"Ignoring the Covid-19 pandemic years, the two decades before and after 1998 witnessed a significant decline in our average economic growth," he said in his keynote address 'Regaining Malaysia's Lead in Asia' at the Invest Malaysia New York organised by Bursa Malaysia here.
Also present were Minister of Investment, Trade and Industry Tengku Datuk Seri Zafrul Tengku Abdul Aziz, Malaysian Ambassador to the United States Datuk Seri Nazri Aziz, Bursa Malaysia Bhd Chairman Tan Sri Abdul Wahid Omar and Bank Negara Malaysia Governor Datuk Abdul Rasheed Ghaffour.
According to Anwar, the past few years saw investment figures drop compared to the percentage of GDP while new economic resources that could boost growth did not emerge prominently as the economy still focused on domestic activities without fully capitalising on global market opportunities.
Upon taking office as Prime Minister in November 2022, Anwar who is also the Finance Minister, said it was clear that his administration had no choice but to cross the Rubicon and reset Malaysia.
"I prioritised three areas — strengthening our governance, restructuring our economy and paving our future," said Anwar, who was Finance Minister from 1991 to 1998.
He said the transformation that Malaysia needs is mapped out in MADANI Economy: Empowering the People, a robust framework to systematically address the structural deficiencies in the government's fiscal policy and revenue drivers, the country's economic ecosystem and Malaysians' well-being.
"The Fiscal Responsibility Act (FRA), which will be tabled in Parliament in October, outlines the principles and fiscal rules to enhance accountability, governance and transparency in fiscal management."
This will be complemented by other fiscal frameworks such as the Medium-Term Fiscal Framework (MTFF) and Medium-Term Revenue Strategy (MTRS), he said.
Besides that, the prime minister also outlined Malaysia's National Energy Transition Roadmap as well as The New Industrial Master Plan 2030 in advancing the country's economy and tapping on new growth areas.
In fact, in the past few months, the nation has seen the early results from the government's commitment to deliver change to the Malaysian economy and its people.
Citing the Germany-based global semiconductor company Infineon Technologies, Anwar said they have agreed to invest an additional 5 billion euros over the next five years to build the world's largest 200mm silicon carbide power fabrication plant in Malaysia.
"And of course, there is Tesla. Despite the fierce courting by other regional economies, we rather quickly won over Tesla. Together with that of SpaceX," he said.
The prime minister said companies like Tesla, Amazon and Infineon are but some of the leaders in global industry that have recently stepped up to be part of this change and put their trust in Malaysia.
Source: https://theedgemalaysia.com/node/683502