Advertisement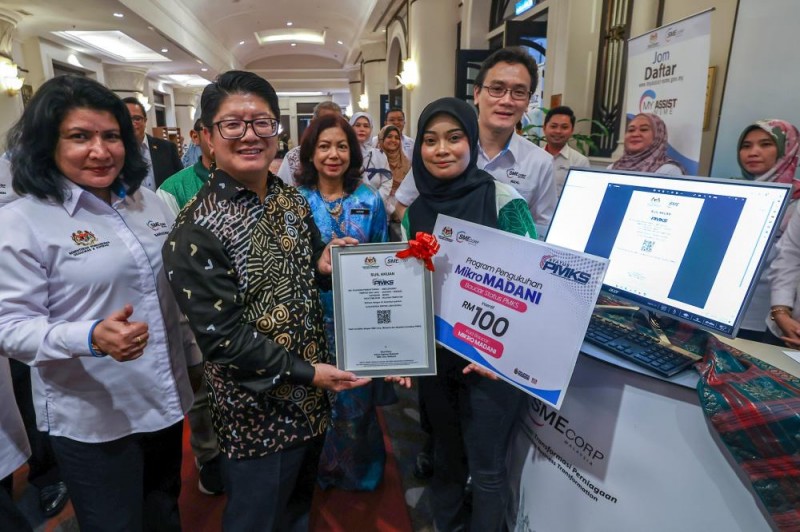 KUALA LUMPUR: Government and private agencies need to be sensitive to the regional economic challenges encountered by entrepreneurs, particularly those in the micro, small and medium enterprise (MSME) sector in the current geopolitical situation.
Entrepreneur Development and Cooperatives Minister Datuk Ewon Benedick said the best approach is to channel aid to ensure they continue to thrive.
He said the government is very committed to ensuring that the vision of the National Entrepreneurship Policy 2030, which aims to advance Malaysia's entrepreneurial skills to create a holistic and conducive entrepreneurial ecosystem, can be achieved.
The ministry's role is to encourage and strengthen the MSME sector in the country's economic progress, he said at the SME Bank Xcess 2023 launch here today.
"This commitment is carried out through an environment with strengthened infrastructure that supports the development of MSME, build capacity and capability and increase financing access to them," he said.
Ewon said his ministry fully supports SME Bank Xcess as a flagship programme to drive MSME growth inclusively and sustainably. The annual business matching event attracted 80,000 visitors on its online and physical platforms, exceeding its 40,000 target.
The programme complements the government's commitment, whereby the bank's strategy is to ensure that facilities, outreach and services are offered holistically.
"This help raise capacity, introduce market conditions and needs, and (enable them to) learn from entrepreneurs who have succeeded in foreign markets," he said.
MSME contribution to the gross domestic product rose to 38.4 per cent in 2022, with a value add of RM580.4 billion versus RM520 billion in 2021.
Source: https://www.thesundaily.my/local/ewon-govt-and-private-agencies-need-to-help-msmes-overcome-challenges-ME11519511