Advertisement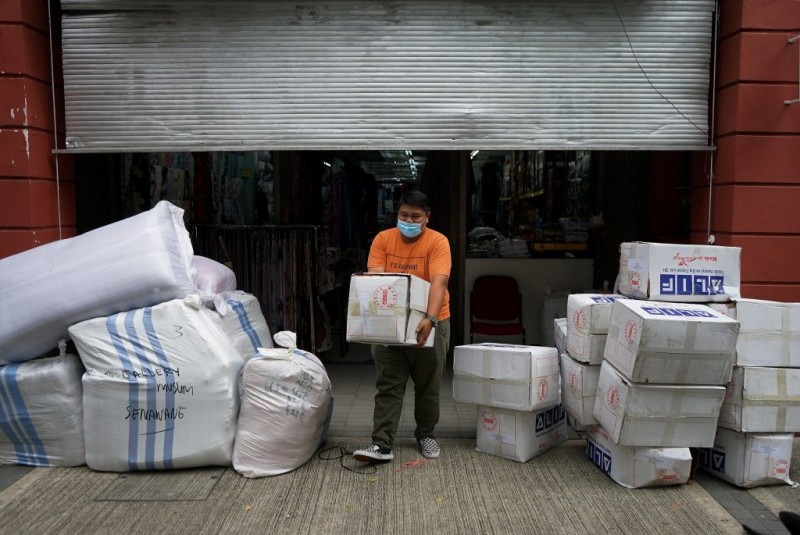 Image credit: The Malaysian Reserve
PETALING JAYA: Amid the tough business conditions, the availability of alternative investments has set the stage for micro, small and medium enterprises (MSMEs) to tap into funds for their expansion plans.
The difficulty to obtain financing from banks and venture capital (VC) firms, coupled with headwinds, has sparked higher demand for such investments.
Alta chief operating officer Willie Chang told StarBiz that concerns surrounding inflation, supply chain disruptions and general global economic weakness are some of the issues currently being faced by local MSMEs.
"We are also seeing traditional sources of funding from banks and venture capital dry up.
"With such challenges, alternative fundraising platforms offer a compelling source of funding for underserved firms and improve the financial ecosystem in the MSME space.
"Additionally, we see an increasing demand for funding through other sources as well, including private debt, where private issuers are looking to fill gaps left by traditional lenders," he said.
Alta is South-East Asia's largest digital marketplace for alternative investments.
All in all, Chang said a vibrant alternative investment sector is crucial for Malaysia's burgeoning private sector.
This is especially true for growth sectors like agritech, which has seen a boost from government efforts to transform the nation's agricultural endeavours," he added.
He said the company is also supporting other sectors and industries in the country.
He said the increased adoption of innovative technologies in recent years has triggered a significant transformation in the domestic financial landscape through innovative financial avenues, overturning the established order of VC funding.
Based on the Securities Commission's (SC) 2022 Annual Report, equity crowdfunding and peer-to-peer fundraising platforms are rapidly gaining ground among MSMEs, and saw an increase of 26% from RM1.4bil in 2021 to RM1.7bil in 2022.
Apart from the rapid growth of fundraising platforms, he said Malaysia also witnessed the introduction of the first two initial exchange offering licences, providing another new avenue for eligible companies.
"To us, this reflects a greater shift toward tokenisation, which is still in its early stages in Malaysia but is steadily gaining traction.
"Tokenisation on platforms like Alta Exchange in Singapore offers the opportunity for investors to transact seamlessly, attracting more liquidity, and provides flexibility as tokenised smart contracts are highly customisable.
"We see private market listings growing in popularity as more MSMEs discover the benefits of digital securities exchanges.
"Additionally, more businesses including MSME's are exploring the use of tokenisation as a way to improve their processes and provide greater value to their customers," Chang noted.
Some of the areas where tokenisation is being adopted in Malaysia include real estate, loyalty programmes and fundraising.
For example, he said, making use of tokens to digitalise physical assets offers a way for asset owners to fractionalise and sell these physical assets and also provides a streamlined process to validate and verify their ownership on the blockchain.
This, in turn, simplifies the transactions and facilitates the seamless transfer of underlying physical properties through online services, he noted.
Alta to date has made significant strides through successful funding campaigns for prominent firms like CapBay, Eatcosys and Fish Club, and has established a pioneering micro-VC fund with Emissary Capital.
More recently, the company partnered with Musang Valley Plantation (MVP), one of the country's largest Internet of Things smart durian plantations, for their latest funding campaign, aiming to raise a minimum of RM500,500 to advance their operations and traceability capabilities.
This provides investors an opportunity to gain exposure to durian as an investment, and have seen interest from investors as far away as North America.
On the challenges MSMEs could face with alternative investment platforms, Chang said the main challenge investing in alternative assets is the lack of accessibility and liquidity.
He said this has traditionally been the case for any kind of private market investments, where MSMEs struggle to find platforms with a broad set of investors.
He said the lack of liquidity also means investors typically have to bear the risk of long holding periods as it may be difficult to sell their investments.
"At Alta, we provide a broad marketplace that allows a huge number of people to access various investments. For MSME's, we also provide a simple route to raise capital without the need to list on the stock exchange or seek out backing from VCs.
"Our strategy is to continue building on our marketplace. We have closed our largest-ever deal pertaining to MVP funding campaign, and we are seeing increased investor interest in all of our currently active deals as well.
"In future, we hope we can integrate our Malaysian platform with Alta's other platforms, connecting a more global set of investors and investment products to Malaysia," Chang said.
On another note, he said the alternative investment landscape holds a promising and dynamic outlook amid global uncertainties and would continue to evolve.
He said this is substantiated by SC's Malaysia Co-investment Fund Annual Report 2022, which shows that the size of the local capital market has grown by 2.9% year-on-year to RM3.6 trillion, mainly driven by higher bonds and sukuk outstanding.
Chang said these numbers underscore the escalating interest of investors and businesses for alternative investment avenues beyond the traditional portfolio, as well as the resilience of the local capital markets.
He also foresees a growing trend where investors would increasingly focus on due diligence and careful selection when considering investments in alternative assets.
"Adding to this momentum, the SC has recently introduced several targeted initiatives which we see also driving growth.
"This includes the tax deduction on listing expenses, an additional allocation to the Malaysia Co-Investment Fund for alternative financing, and facilitation of secondary trading of private market instruments to increase liquidity.
"These collective efforts would help drive Malaysia towards becoming an investment hub that caters not solely to equities but also more broadly alternative assets and investments," he said.
Source: https://www.thestar.com.my/business/business-news/2023/09/18/msmes-turn-to-alternative-fundraising-platforms-amid-headwinds