Advertisement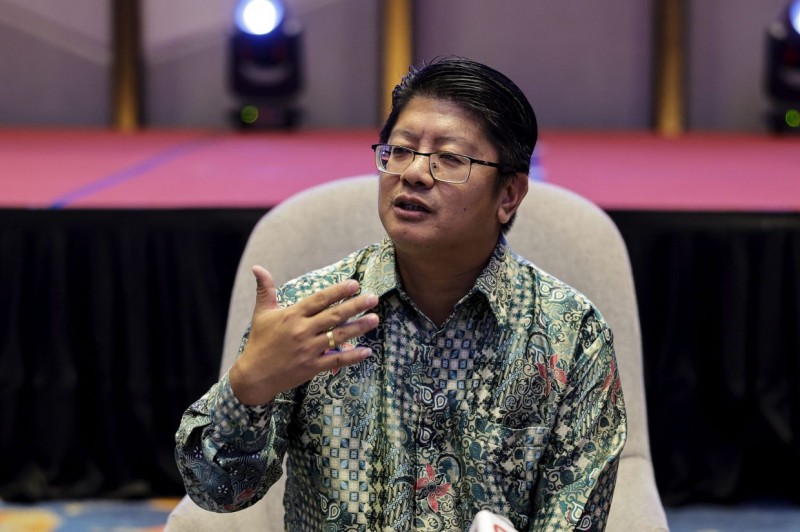 Image credit: The Star
KOTA KINABALU: Entrepreneur Development and Cooperatives Ministry (Kuskop) has outlined five main focuses to be implemented in the 2024 federal budget.
The focuses are geared towards achieving the national target set during the 12th Malaysia Plan mid-term review and to contribute to the achievement of the national entrepreneurship policy 2023.
"The target is for micro, small and medium enterprises contribution to gross domestic product to increase by 41 per cent in 2025 (currently 38.4 per cent).
"And increase total exports to 15 per cent in 2025 (currently 10.5 per cent) and cooperative income to increase by RM54 billion in 2025 (currently RM45.5 billion)," said its Minister Datuk Ewon Benedick during the 2024 federal budget engagement sessions at the ITCC.
He said the five main focuses were identified from inputs obtained during the engagement sessions held with stakeholders representing associations, chambers of commerce, non-governmental organisations, cooperatives and government agencies.
He said the budget preparation is in line with the objectives of the Madani economy, aiming to empower the people and position Malaysia as a leader in the Asian economy while enhancing their living standards.
Ewon said the ministry aims to enhance the competitiveness of micro, small and medium enterprises, as well as cooperatives, with the goal to strengthen the domestic market and facilitating their entry into the global market through the internationalisation of entrepreneurs.
He said the ministry will also empower the potential of informal, micro and small entrepreneurs among the Sabah and Sarawak communities.
"The ministry will focus on strengthening the sustainability of micro, small and medium enterprises, along with cooperatives, in order to boost economic competitiveness and empower micro-enterprises to ensure business continuity," he said.
Ewon said that the ministry's role is to provide a holistic and condusive entrepreneurial ecosystem to foster growth of local entrepreneurs and cooperatives in both domestic and international markets.
Source: https://www.nst.com.my/news/nation/2023/09/952383/entrepreneur-development-ministry-outlines-5-main-focuses-2024-budget