Advertisement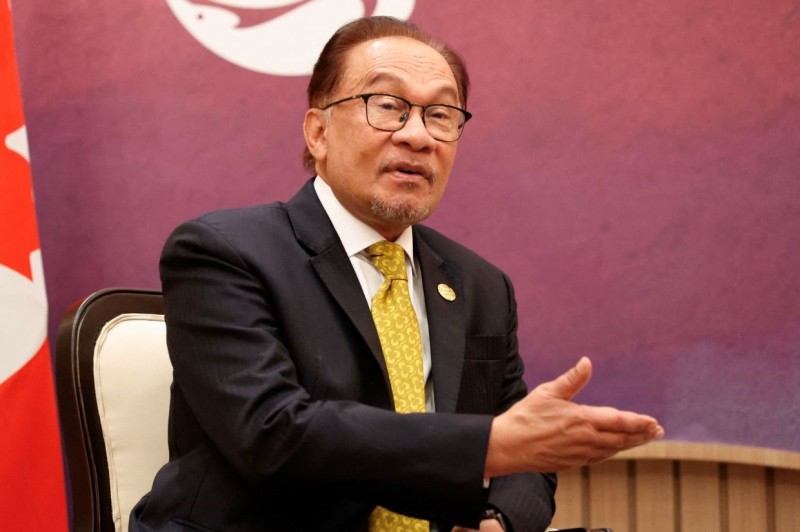 JAKARTA: Any future collaboration between Malaysia and China should depend largely on mutual trust, says Datuk Seri Anwar Ibrahim.
The Prime Minister said that Malaysia and its Asean partners always consider China an important neighbour and a great friend in terms of trade, investments and security arrangements.
China's Premier Li Qiang's presence at the summit had strengthened the comradeship between all stakeholders.
"I would certainly stress... that future collaborations would depend largely on the issue of trust and discussions at the multilateral level, in terms of security and protecting the interest of both China and the Asean," he said during Malaysia's intervention at the 26th Asean-China Summit on Wednesday (Sept 6).
The meeting came amid heightened tensions in the South China Sea after China released a new map laying claims over large swathes disputed by some Asean members, triggering protests, including from Malaysia.
Anwar said Malaysia had taken a firm independent stance in protecting the interests of Malaysia and the region.
"As I alluded to earlier, Mr Premier, we have taken a very strong independent stance as far as protecting our country and the interest of our region," he said.
The Prime Minister added that Malaysia was looking forward to enhancing the relationship between the two nations, and such cooperation should begin with the third version of the Asean-China Free Trade Agreement.
"I also shared, in a small way, our Madani Economic Framework, but the relations with China, whether to be enhanced further, would relate to our dependence on issues relating to food security and digital information," said Anwar.
"Therefore, the Asean China Technical Cooperation Agreement should be able to identify further new areas for cooperative programmes on innovation, technology, and education, which thankfully, under the leadership in China, has transformed China.
"I am sure it would benefit us in terms of government programmes and more so in the people-to-people interest, and through the 2024 Year of Asean China people-to-people exchange," added Anwar.
Indonesian President Joko Widodo, earlier in his opening of the summit, had echoed the same message, saying that concrete cooperation between Asean-China is needed. This includes prioritising mutual trust.
This trip marks the Chinese premier's debut on the Asean stage and his first visit to an Asian country after assuming office in March.
Source: https://www.thestar.com.my/news/nation/2023/09/06/cooperation-between-malaysia-and-china-depends-on-mutual-trust-says-anwar