Advertisement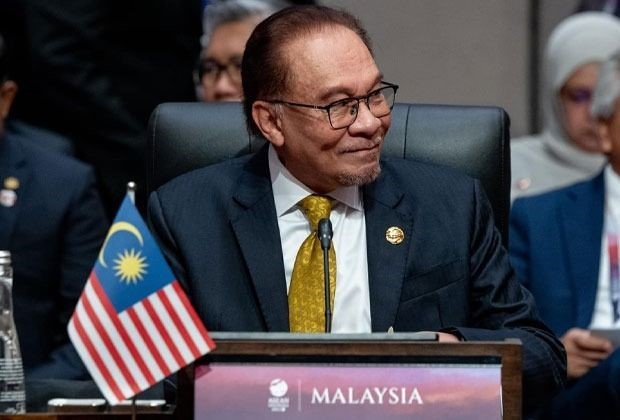 JAKARTA: Malaysia is seeking to boost cooperation in green technologies with Japan and South Korea to address climate change, says Datuk Seri Anwar Ibrahim.
The Prime Minister said that climate change posed a significant threat to all globally.
"We must intensify efforts to combat its impact by adopting and supporting renewable energy solutions," he said in a speech at the 26th Asean-Japan Summit held in conjunction with the 43rd Asean Summit and Related Summits here on Wednesday (Sept 6).
Anwar said that Asean could benefit from Japan's expertise in developing clean energy technologies, renewable projects and sharing best practices including through the Asean-Japan Energy Efficiency Partnership (Ajeep) and the Asean-Japan Climate Agenda 2.0.
Meanwhile during the 24th Asean-Korean Summit meeting, Anwar stressed on the importance of green growth or climate sustainability.
He also highlighted the importance of optimising land use for food security, which prioritises low carbon and climate-resilient socio-economic development.
"Nevertheless, combating the climate change necessitates collective and concerted actions by all countries.
In this regard, Malaysia welcomes the establishment of Asean-ROK (South Korea) Cooperational Centre for carbon neutrality and green transition.
The Asean region is acutely exposed to climate change, with five of the world's 20 most at-risk countries located in the region.
Unchecked climate change could drive down regional GDP by 11% by 2100, and lead to displacement of 87 million people in high-risk flood areas in Indonesia, Malaysia, Myanmar, Thailand and Vietnam.
Amidst these meetings, Anwar is also scheduled to hold several bilateral meetings, including with Canada's Prime Minister Justin Trudeau and South Korea's President Yoon Suk Yeol.
Subsequently, he and Asean leaders will take part in the 11th Asean-US Summit before attending a dinner in conjunction with the summit.
Source: https://www.thestar.com.my/news/nation/2023/09/06/malaysia-seeking-to-boost-cooperation-in-green-technology-with-japan-and-south-korea