Advertisement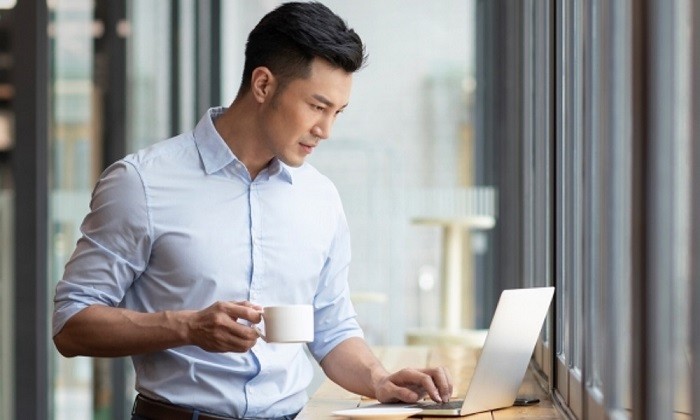 Image credit: Digital News Asia
PETALING JAYA: The third strategic thrust of Bank Negara's financial sector blueprint – advancing the digitalisation of the financial sector – reinforces the growing focus of digital transformation within the industry.
Banks that are prepared to ride the digital wave would gain access to new opportunities of growth, enhance their resilience, and build a future ready workforce. But to achieve this, banks must invest in the technology and skills needed to enable sustainable development.
Commenting on the increased focus on the digitalisation of the country's financial sector, HSBC Malaysia chief operating officer Mark Hall told StarBiz one of the bank's strategic pillars focuses on investing in technology to 'digitise at scale'.
He said as more customers prefer to engage with the bank for online transactions to meet their banking needs, HSBC is bent on delivering faster, easier, and more secure digital banking.
This would be crucial to helping the bank win and retain new customers while becoming more agile and efficient, and enabling it to create seamless customer journeys, he added.
According to Hall, in Malaysia currently more than 90% of corporate and retail transactions have been executed via digital channels.
"We have also made an investment of US$40mil (RM182mil) from 2021 to 2023 to equip our branches in the country with enhanced digital capabilities and new technology.
"This is in addition to the US$18 mil (RM82mil) that was invested from 2018 to 2020 and will further enable us to develop innovative branch formats and champion new ways of serving our customers while supporting their financial journeys.
"Whether it is artificial intelligence, blockchain, cloud or the Web 3.0, the customer and their journey underpins everything we do.
"Our global connectivity is bolstered by digital solutions that enable our international customers to take their bank with them wherever they are in the world," he said.
HSBC as one of the leading banks in Asia, Hall said is also innovating at speed and scale to deliver digital-first banking for its customers.
As an example, he said the bank has delivered Digital Investment Account opening, allowing customers to begin their investment journey anytime and anywhere in the country, along with mobile platform capabilities to execute, diversify and monitor investments conveniently.
"This requires teams to work cross-functionally, collaboratively and in an agile way with a focus on product specialists, software development specialists and customer experience and user experience specialists.
Last year, it launched the HSBC Global Wallet, Malaysia's first multi-currency digital wallet that enables small and medium enterprises (SMEs) to transact with their suppliers and clients quickly and securely globally.
The country's focus on digital progression and innovation has also facilitated the growth of HSBC's Global Service Centre in Malaysia.
The global service centre here which delivers transformation services, supports the operations of 39 countries and territories, enabled by a diverse breed of talent to meet the varying needs of our international operations.
Capitalising on the latest technology, Hall said, like real-time data and analytics, is critical in helping banks understand customers more deeply, respond to their needs faster and provide tailored services.
It's also fundamental to protecting customers, safeguarding the bank's data and the bank itself against cyber-attacks and financial crime, he said.
Data and analytics now plays a key role in transforming the way HSBC works, he said, noting that the bank is using the latest AI and cloud technology to help identify suspicious activity and prevent financial crime in several markets.
On the advent of the Fourth Industrial Revolution (Industry 4.0) in reshaping the digital landscape, he said Industry 4.0 is increasingly automating tasks and boosting the need for Malaysia to transform its workforce into a skilled workforce.
He said this would be critical for the country to enhance its competitiveness and to remain relevant.
The banking industry has already made great strides in this area, he said.
"HSBC itself is exploring cutting-edge technologies to develop and harness its potential to reshape banking.
"This exploration calls for individuals that can partner with other technology organisations and fintechs to accelerate the evolution of financial services.
"Acquiring the requisite skills will help advance the workforce within the country, prepare employees to be ready to embrace the workplace of the future while enabling them to deliver a better experience for our customers.
"In Malaysia, we recently launched the Digital Blackbelt programme as part of a digital upskilling initiative to improve awareness and knowledge of data, digital and future-state technologies.
"We believe embedding a technology innovation mindset and putting money into innovation will open value-creation possibilities," Hall added.
Source: https://www.thestar.com.my/business/business-news/2023/07/24/hsbc-malaysia-beefs-----up-digitilisation-drive