Advertisement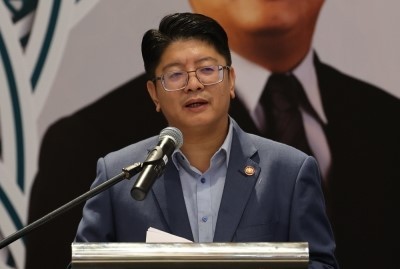 Image credit: Malay Mail
KOTA KINABALU, July 30 — A total of 172 cooperatives involved in the agrifood sector are poised to play a role in strengthening the country's food security, said Entrepreneur Development and Cooperatives Minister Datuk Ewon Benedick.
He said the cooperatives involved in agrifood include agricultural activities, animal husbandry, fisheries and the supply of agricultural and livestock inputs.
"The cooperative movement has been given the responsibility to strengthen the country's food security through involvement in agrifood sector," he said when speaking at the closing ceremony of the 2023 National Cooperatives Month here today.
The event was officiated by Deputy Prime Minister Datuk Seri Ahmad Zahid Hamidi.
He said the Entrepreneur Development and Cooperatives Ministry (Kuskop), through the Cooperative Commission of Malaysia (SKM), has provided capital for the agrifood sector with an allocation of RM100 million and development assistance grants of up to RM300,000 to qualified cooperatives.
"Kuskop, through SKM, has also implemented the Madani Cooperative Sales (JMK) which offers savings of up to 20 per cent in price of goods from the market price," he said.
Ewon said to help the government address the rising cost of living for the people, Kuskop through SKM, has rebranded the cooperative retail shops nationwide in stages under one name, CoopMart.
"The move is to standardise their business model and until now a total of 2,581 CoopMart-branded grocery stores have been operating nationwide," he said.
Meanwhile, speaking at the Asia Pacific Cooperative Youth Summit here today, Ewon said youth engagement in the cooperative sector is crucial to empowering the movement.
He said Kuskop's new Entrepreneurship Policy 2030 and Malaysia Cooperative Transformation Plan 2021-2025 have included goals to encourage more young people to participate in the cooperative sector.
Kuskop and all its agencies have implemented numerous programmes, including field excursions, exhibitions, workshops and seminars to strengthen and empower the development of cooperatives in the country.
Ewon said the summit is one of the best platforms to attract youth to share their experience in establishing cooperatives and to foster a culture of cooperation through cooperatives.
Source: https://www.malaymail.com/news/money/2023/07/30/cooperatives-to-help-strengthen-malaysias-food-security-says-ewon-benedick/82639