Advertisement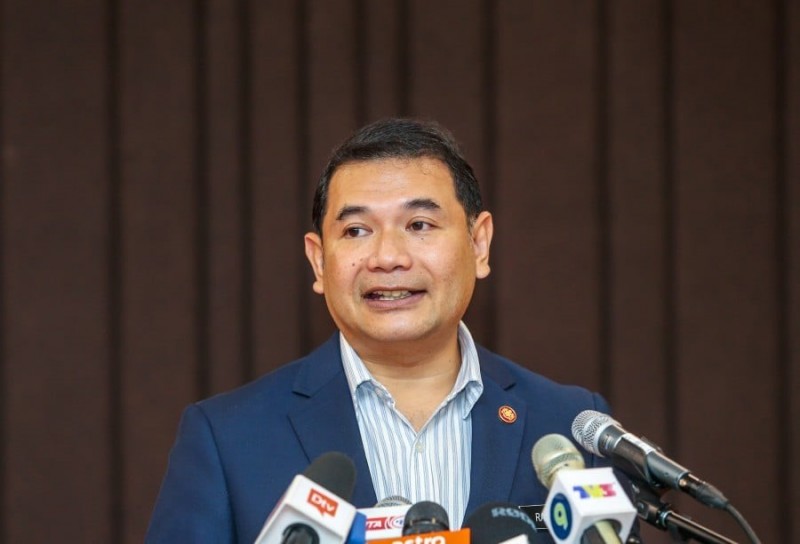 KUALA LUMPUR: The Economy Ministry is working with the Human Resources Ministry to formulate several policy options to be presented to the National Economic Action Council (MTEN) for discussion on the best strategies to enhance people's wages.
Economy Minister Rafizi Ramli today said the details and mechanisms of the final policies will be decided based on comprehensive considerations.
This includes the capacity and cost implications for the private sector, phased implementation, and a tripartite agreement between the government, employers and workers.
Earlier today, the Malaysian Employers Federation (MEF) expressed its bewilderment at the recent proposal made by Rafizi regarding a progressive wage increase in both the private and public sectors.
MEF president Datuk Dr Syed Hussain Syed Husman said this is because wage-related policies fall under the jurisdiction of the Human Resources Ministry, and not the Economy Ministry.
On Tuesday, the New Straits Times reported Rafizi saying the wage model is one of the most "unpopular" reforms he would implement as a policymaker.
In a statement today, Rafizi also said engagement sessions involving key stakeholders, namely the government, employers and workers, will also be conducted to gather input from all parties involved.
"The issue of unequal wages in relation to the cost of living is a fundamental barrier to Malaysia's transition towards a high-income economy.
"Dependence on low-skilled workers is one of the factors leading to imbalanced wages compared to the value of their contributions to the economy," he said in a statement today.
According to Rafizi, the compensation of employees (CE) ratio to gross domestic product (GDP) in Malaysia for the year 2019 was 35.9 per cent.
This is significantly lower than other advanced countries such as Germany (59.4 per cent), the United Kingdom (55.5 per cent), Australia (46.9 per cent), and South Korea (46.8 per cent).
He said the real median wages and entry-level wages have declined after the pandemic and remained lower compared to pre-pandemic levels.
"The mandate of the Economy Ministry is to address structural issues in the economy that may hinder the country's economic growth.
"Wage growth is one of the key focuses of structural reform in order to achieve the country's Compensation of Employees (CE) target, as stated in the 12th Malaysia Plan," he noted.
Rafizi also said while efforts to improve other aspects of the economic structure continue, his ministry will prioritise the fair increase in wages for all parties involved.
Source: https://www.nst.com.my/business/2023/07/930666/economy-ministry-working-human-resources-ministry-policy-options-boost-wages