Advertisement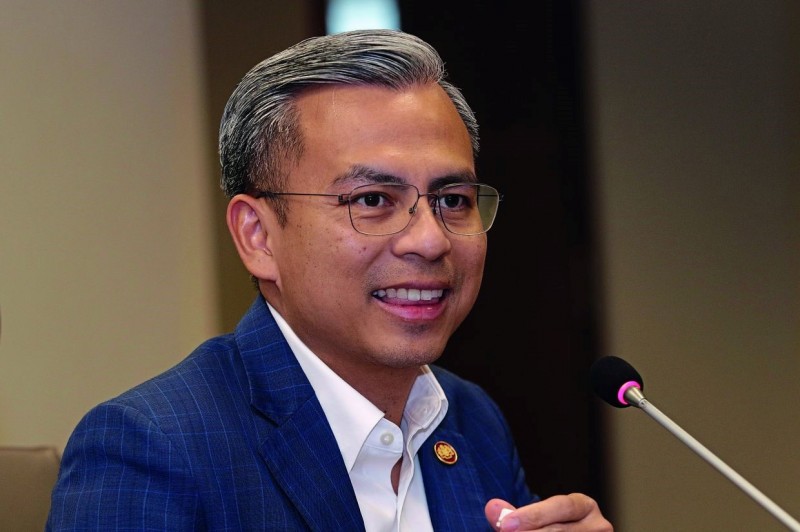 KUALA LUMPUR: Malaysia has emerged as a dynamic hub for technology and innovation, boasting a vibrant start-up ecosystem and an inspiring entrepreneurial spirit, said Communications and Digital Minister Fahmi Fadzil.
He said the Malaysian government recognises the pivotal role of technology in driving economic growth and has taken significant steps to cultivate a favourable environment for tech investments and entrepreneurs in order to accelerate the digital economy.
"The government has also placed great emphasis on the growth of Malaysia's digital economy, which has progressively increased its share of the national economy," he said in his speech at the launch of Malaysia Digital Economy Corporation's (MDEC) Horizon - Digital Economy Publication 2022 here today.
Fahmi said the digital economy stands as one of Malaysia's primary economic pillars, contributing 23.2 per cent to its gross domestic product (GDP) in 2021, and the figure is projected to rise to 25.5 per cent by 2025.
"To pave the way for a Golden Digital Decade in Malaysia, the government has devised a comprehensive strategic plan that focuses on strengthening communication infrastructure, fortifying cybersecurity, and fostering the continuous growth in the digital economy.
"Additionally, the government aims to drive economic participation among all segments of the Rakyat through digital platforms and digital business models. The future of digital Malaysia aims to create a thriving digital ecosystem that will drive innovation, attract investments, and propel the nation towards a prosperous future," he said.
With the tagline "A perspective of Malaysia's digital economy", Horizon is a comprehensive and strategic publication dedicated to showcasing the vibrant growth trend in Malaysia's digital economy.
MDEC said it offers invaluable insights and information on the country's digital landscape, serving as the go-to reference for global and local stakeholders seeking reliable data and informed perspectives.
The publication encompasses three key pillars: business, investors, and society.
Additionally, it delves into topics such as Digital Economy At A Glance and Look Ahead Beyond 2023, providing in-depth analysis, incisive commentary, and data-driven insights that unravel the complexities and trends of the digital economy.
MDEC chief executive officer Mahadhir Aziz said the Statistics Department's Information and Communication Technology (ICT) Satellite Account (ICTSA), in findings released in October last year, revealed that while the national GDP experienced a decline of 10.2 per cent in 2020, the gross value added of the ICT sector witnessed a remarkable growth of 10.5 per cent.
"The employment growth in the ICT sector has continued to accelerate since 2021, outpacing other sectors that reported negative or near-negative growth rates. In 2021 alone, the ICT sector was responsible for creating 44 per cent of the total new jobs in Malaysia.
"The future of the digital economy shines brighter than ever and Malaysia is well positioned on the horizon of a remarkably prosperous digital future," he noted.
MDEC, he said, is committed to offering comprehensive support to both local and international companies and prioritise upskilling and reskilling programmes to empower our digital talents.
"Through initiatives like Malaysia Digital (MD), we are dedicated to building a digital ecosystem that nurtures innovation, empowers businesses, and enables digital inclusion.
"We have identified nine promoted sectors under the MD Catalytic Programmes that demonstrate high growth potential, opportunity, and significance in accelerating Malaysia's digital economy.
"It is crucial for the government, through the Ministry of Communications and Digital, to spearhead strategic initiatives related to this dynamic space," he added.
Source: https://www.thestar.com.my/business/business-news/2023/07/10/malaysia-a-dynamic-hub-for-technology-and-innovation---fahmi