Advertisement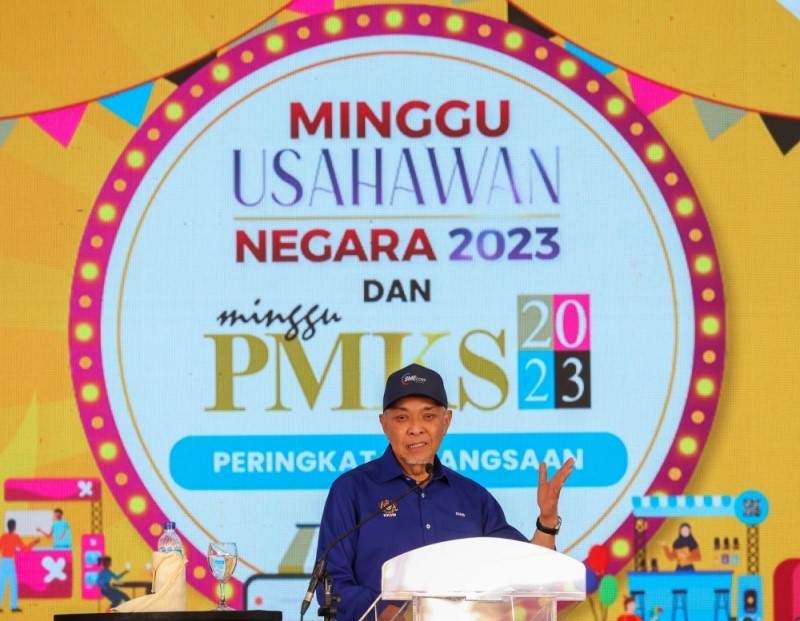 KUALA LUMPUR, July 9 — Deputy Prime Minister Datuk Seri Ahmad Zahid Hamidi has asked SME Corporation Malaysia (SME Corp) to seek more funds to help Micro, Small and Medium Enterprises (MSME) entrepreneurs promote their products in the international market.
He said funds provided by the agency under the Ministry of Entrepreneur Development and Cooperatives are necessary because MSMEs have a huge market globally.
He said MSME entrepreneurs contribute about RM520 billion to the Gross Domestic Product (GDP) or 38 per cent of the GDP, adding that this should be appreciated because it also provides 7.3 million job opportunities to the people in the country.
"...the Ministry of Entrepreneur Development and Cooperatives is responsible for helping these entrepreneurs (and) it is not just coordinating efforts such as providing financing, monitoring and giving training.
"...what is more important is for the ministry to work together with other ministries to encourage MSMEs in Malaysia to not only focus on the domestic market but they must penetrate the international market," he said when speaking at the opening ceremony of the National Entrepreneur Week (MUN) and the national-level SME Week 2023 at Dataran Merdeka, here today.
Ahmad Zahid, who is also the Rural and Regional Development Minister said MSME entrepreneurs should also be assisted to expand their businesses online, adding that taking businesses to the online platform is inevitable following the development of internet technology which has changed from 4G to 5G and will now grow to 6G.
"So, this opportunity and approach should be seized by MSMEs. Besides that, we also provide export support to them.
"...MSMEs exports increased to RM117.8 billion in 2020 and continued to climb to RM124.3 billion the following year. This is a good development and I am sure it will continue to grow," he said.
When speaking to reporters after the ceremony, Ahmad Zahid gave the assurance that he would also assist the Ministry of Entrepreneur Development and Cooperatives in obtaining funds to enable MSME entrepreneurs to promote their products abroad.
The National Entrepreneur Development and MSME Council chairman suggested the ministry strengthen its cooperation with the Ministry of Investment, Trade, and Industry (MITI) to ensure MSME entrepreneurs receive the necessary benefits.
Also present at the ceremony were Entrepreneur Development and Cooperatives Minister Datuk Ewon Benedick and SME Corp chairman Tan Sri Bernard Dompok.
Source: https://www.malaymail.com/news/money/2023/07/09/dpm-zahid-tells-sme-corp-to-seek-funds-to-help-malaysian-msmes-penetrate-international-market/78768