Advertisement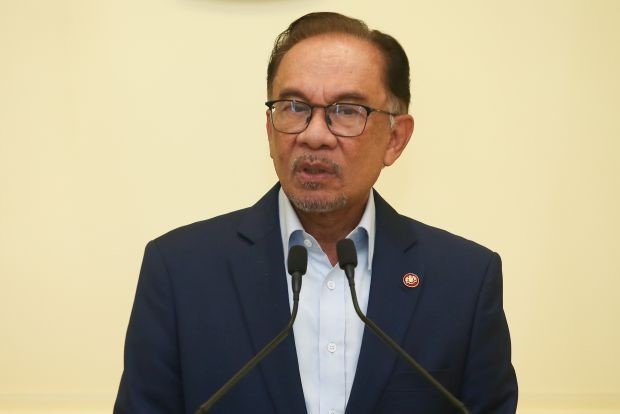 KUALA LUMPUR: The government has called on banks to continue to offer loan repayment assistance to individuals and small and medium enterprises (SMEs) in need, including assistance in scheduling and restructuring their loans.
At the same time, troubled borrowers can get free advice and loan repayment assistance through the Credit Counselling and Management Agency (AKPK).
"I am satisfied with the commitment shown by banking institutions that are ready to help the people and SMEs," Prime Minister Datuk Seri Anwar Ibrahim, who is also Finance Minister, said in a press release here today. He also reminded the banking industry that they play an important role in driving post pandemic economic growth, especially in helping borrowers who are still affected and have difficulty moving on with their lives.
The statement followed a dialogue session with representatives of the banking sector as part of the government's ongoing efforts to obtain ideas and views related to the national economy from all walks of life held on June 28, 2023.
The dialogue session was attended by the Deputy Governor of Bank Negara Malaysia Datuk Jessica Chew, as well as representatives from leading banks such as AMBank, AlRahji Bank, Bank Islam Malaysia, CIMB, HSBC Bank, Maybank, Public Bank, RHB Bank and Standard Chartered Bank.
Anwar said the banking industry needs to continue to support the development of micro entrepreneurs, especially the vulnerable, through initiatives such as I TEKAD which offers startup capital and micro financing by using a combination of funds from financial institutions and social finance funds such as zakat.
The representatives of the banking industry present also agreed that the focus is now on efforts to drive the transition towards a net zero carbon country as well as a wider digitalisation agenda. The discussion also touched on new growth areas that can strengthen Malaysia's value proposition among regional and global investors.
"While the government is formulating the Madani Economic Narrative, including identifying priority sectors for the country's future growth and investment, we must also ensure that the financial industry and the capital market innovate in line with the changing global landscape.