Advertisement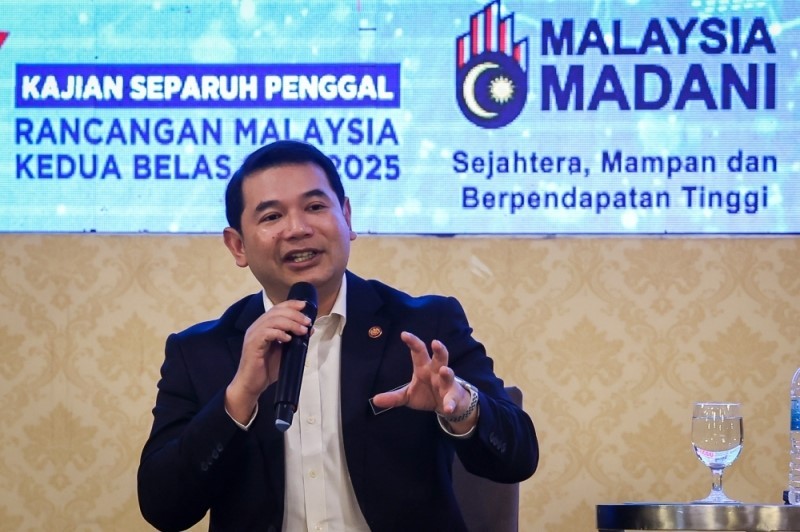 PUTRAJAYA, June 20 — The Ministry of Economy is studying several components to draft a specific law to curb the rent-seeking culture in the country's business and economic structure, says its minister, Rafizi Ramli.
He said the "Ali Baba" concept of businesses owned by locals but rented out to foreigners had been occurring for a long time without any specific laws to curb the matter, creating a sense of injustice and dissatisfaction in the community.
"We need to solve (the issue) of how foreigners can go on conducting business in the hawker areas, as for example, when they are arrested, it is found that most of them are operating using the licence of local citizens, and technically, it is not wrong.
"When arrested, they say they are employees of local traders. So our people (citizens) are also the ones who working together (with the foreigners) and allowing this to happen, because there is no specific law on business ownership and rent," he said during the Ministry of Economy's engagement session with the Federal Territories Department here, today.
The rent-seeking issue was brought up by one of the participants during the engagement session who urged the government to intervene and deal with the matter seriously.
Rafizi said at present, law enforcement with regard to the matter was only subject to the Penal Code and the Malaysian Anti-Corruption Commission.
In a press conference after the engagement session, Rafizi said the Ministry of Economy was developing preliminary proposals related to the legislation before being presented at the National Economic Action Council meeting in July.
"This Ali Baba exists from the bottom right to the top level. It has been a problem in the economy all this time, but there has been no specific discussion towards the drafting of laws (to curb the matter)," he said, adding that the matter required serious attention.
Kuala Lumpur Bumiputera Traders and Hawkers Association president Datuk Seri Rosli Ibrahim suggested that the law should include enforcement against foreigners as well if they were found to be breaking the rules.
Rosli, who is also president of the Malaysian Federation of Hawkers and Petty Traders Association, said the Ali Baba concept had resulted in unhealthy competition, and therefore it was difficult for the hawkers among the B40 group to revive their businesses.
Source: https://www.malaymail.com/news/malaysia/2023/06/20/rafizi-economy-ministry-to-draft-law-to-curb-rent-seeking-culture/75432