Advertisement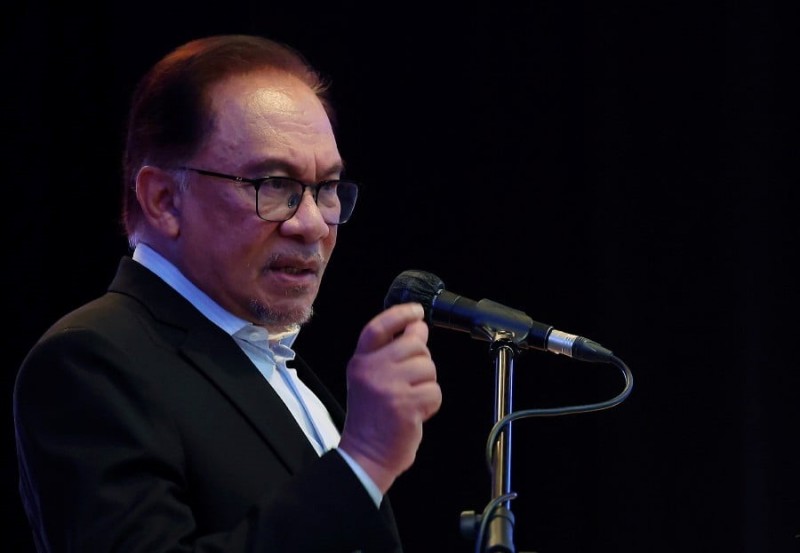 Image credit: NST
KUALA LUMPUR: Prime Minister Datuk Seri Anwar Ibrahim has emphasised his commitment to ensuring political stability and implementing clearer economic policies.
Anwar said the cabinet will expedite the implementation of government projects and streamline business approvals, such as applications for skilled expatriates.
This is to ensure that Malaysia continues to drive inclusive and sustainable growth in an open economy that values free financial flows, he said.
"Do not worry, it is my responsibility to ensure political stability and clearer economic policies. Despite the various challenges inherited by the government, early economic indicators show that the government's fiscal policies and measures from the 2023 Budget are yielding results.
"For instance, Malaysia achieved robust growth of 5.6 per cent in the first quarter of 2023 (compared to the 2023 projection of 4.0-5.0 per cent) and reduced the unemployment rate to 3.5 per cent (compared to the highest level of 5.2 per cent in May 2020)," he said at the launch of the Capital Market Graduate Programme (CMGP) here today.
The prime minister also unveiled the official name for the CMGP initiative.
To be known as investED, NextGen Capital Market Talent, the initiative will help improve the knowledge and employability of 9,000 university graduates, especially for the capital market industry, over three years from this year.
The initiative is expected to provide job opportunities for 600 graduates over three years.
This will be done via job placements and on-the-job training provided by capital market firms under investED's Leadership Programme.
Another 2,400 graduates will also benefit from investED's Foundation Programme, a structured certification program managed by SC's learning arm, the Securities Industry Development Corporation.
Meanwhile, Anwar urged companies offering internships to students to ensure interns were given a reasonable allowance that cover their travel and food expenses rather than expecting them to do unpaid labour.
However, he said the government will not set a clear policy on the amount rates to be paid because the industrial training is not compulsory.
"We understand that internship is not a regular job but just an opportunity for early exposure to work but still we should give some allowance to cover transport and food expenditure.
"When I was the opposition leader in Parliament previously, I also hired interns for the office with the additional RM1,800 allowance given by the then government. I had to seek funds to pay at least RM1,000 to the interns then," he added.
Source: https://www.nst.com.my/news/nation/2023/06/921881/pm-committed-ensuring-political-stability-clearer-economic-policies