Advertisement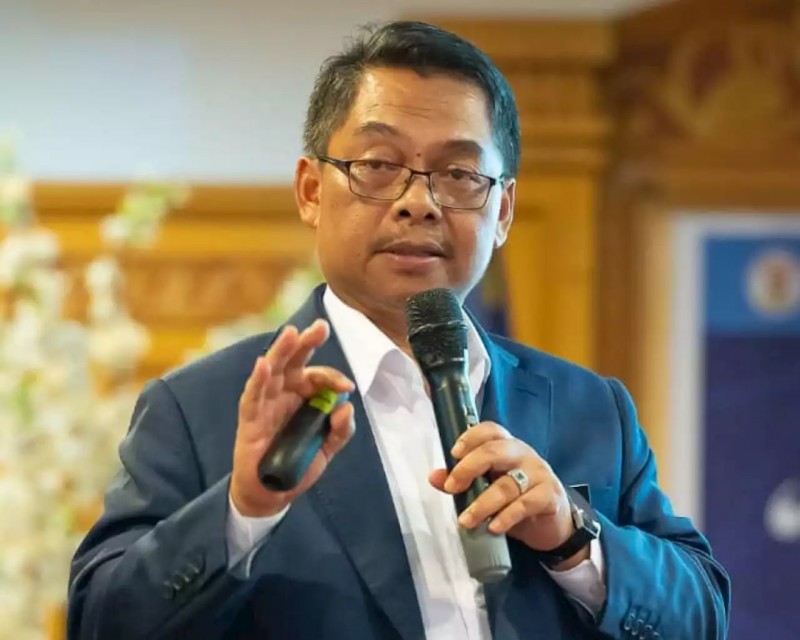 Image credit: Head Topics
KUALA LUMPUR: Deputy Human Resources Minister Mustapha Sakmud has called for a thorough examination of human resources practices in the country in a bid to address the evolving challenges faced by Malaysian companies.
Mustapha believes there is a need to include several considerations, particularly in terms of diversity, equity, and inclusivity into the upcoming review of the 12th Malaysian Plan that is scheduled for Octobe
"As Malaysia has reached 60 years since its formation, we have to face the current reality, we have to really understand the challenges that we are facing now. And then after that, we have to charter what needs to be done moving forward, the strategy, especially in Sabah and Sarawak. We really have to analyse our current standard in order to move forward. Mid term review is coming so I think we need to incorporate it in the plan for the upcoming review," he said at the Life At Work Awards 2023 launch by Talent Corp Malaysia Bhd today.
TalentCorp, an agency under the Ministry of Human Resources has launched Life at Work Awards 2023 to celebrate employers with leading workplace policies in line with their commitment to the diversity, equity, and inclusivity agenda.
In his speech, Mustapha commented that a globally competitive Malaysian work environment will attract talents with the best skills, and subsequently attract the best companies to invest in Malaysia.
"By creating diverse and inclusive workplaces, we build a foundation for a vibrant and resilient economy. I call for all employers to take part in TalentCorp's Life at Work Awards 2023 and be recognised for their commitment to a better workplace and workforce," he said.
TalentCorp said the Life at Work Awards is part of its on-going initiatives to assist employers to prepare for the future of work. It started in 2013 with three categories to celebrate women-friendly employers. Since then, it has expanded to eight categories with awards for Malaysian organisations, International organisations, Small-Medium Enterprises and Sole Partnerships, and Public Sector organisations.
Past winners include IX Telecom, CIMB Group, BP Malaysia, EcoWorld, DRB-Hicom, Shell Malaysia, Gamuda, Uniqlo, Maybank, EPF, and Hong Leong Bank.
TalentCorp group CEO Thomas Mathew said that Life at Work winners provide workplace policies that empower employees to thrive, and are role models for aspiring companies wanting to innovate their talent attraction and retention strategies.
"Productivity is no longer measured by the number of hours employees are physically present in the office. The pandemic has also shifted our perspectives, and today's talents prefer to work for companies that share their values."
"Winning the Life at Work award is a recognition of employers who have raised the bar for what it means to be truly progressive and inclusive," Thomas said.
Source: https://www.thesundaily.my/business/review-hr-practices-to-address-challenges-faced-by-companies-deputy-minister-KJ11092239