Advertisement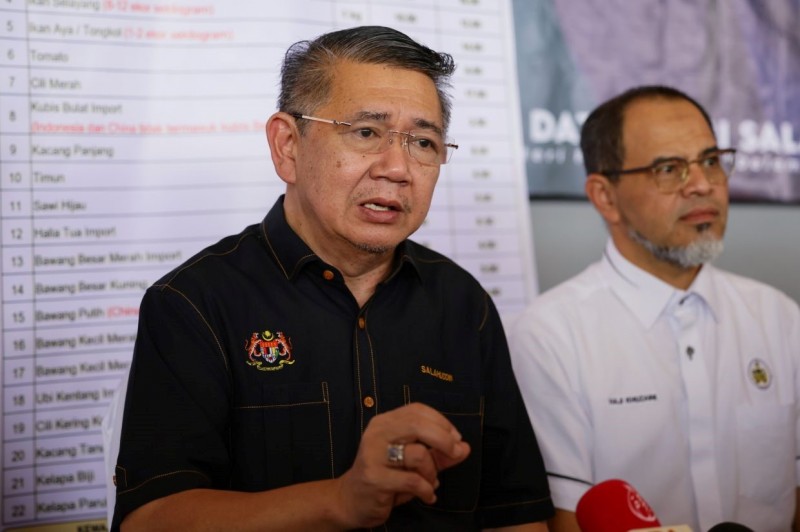 Image credit: The Star
PUTRAJAYA: The government has garnered RM30 million worth of potential investments from Australia, including economic multipliers such as job opportunities and export potential to the country.
Domestic Trade and Cost of Living Minister Datuk Seri Salahuddin Ayub, who led Malaysia's franchise trade mission to the recently concluded Franchising And Business Opportunities Expo 2023 (FBOE 2023) in Melbourne, said the potential investments were due to the lively participation of local franchise industry players at the exhibition.
He said the main objective of the trade mission was to drive and encourage the expansion of Malaysian brands to Australia, including working with potential and suitable investors.
He said more established franchise brands from Australia would be introduced in Malaysia and vice versa.
"This will strengthen economic relations between the two countries and Australia is among Malaysia's top 10 global partners," he said in a statement, adding that the international trade mission of Franchise Malaysia was the first of the year.
Meanwhile, while speaking at the opening ceremony of the Malaysia Pavilion at the exhibition, he said it was a good opportunity for Malaysian franchise companies to work with prospective Australian franchises to expand in the Australian market.
"There are many business opportunities to be explored in Australia. Recently, Marrybrown appointed its master franchisee in Australia, while Smart Reader Kids opened a fourth branch in Melbourne.
"These are good examples for other companies to penetrate the international market by promoting the Malaysian brand and at the same time, improve Malaysia's reputation in the international export market," he said.
Salahuddin noted that there are proposals from several other countries for trade missions, such as Thailand, Indonesia, Turkiye, and India, which will start from July to October this year.
He said that a total of 68 Malaysian franchise brands have expanded to 75 countries and among those that have penetrated the Australian market are Marrybrown, Tealive, Global Art, Smart Reader Kids and Aloha Mental Arithmetic.
In conjunction with the mission, a number of activities were held including visits to the Australian Business Registry Services, the Consulate General of Malaysia, the Malaysia External Trade Development Corporation, local franchise companies, agencies, associations and stakeholders.
A round table discussion with the Franchise Council of Australia was also held.
Salahuddin also took the opportunity to visit Malaysian students at the Malaysia Hall in addition to meeting with local Muslim leaders from the Victoria Islamic Association at Preston Mosque.
Source: https://www.nst.com.my/news/nation/2023/05/906632/govt-draws-rm30-mln-potential-investments-franchise-trade-mission