Advertisement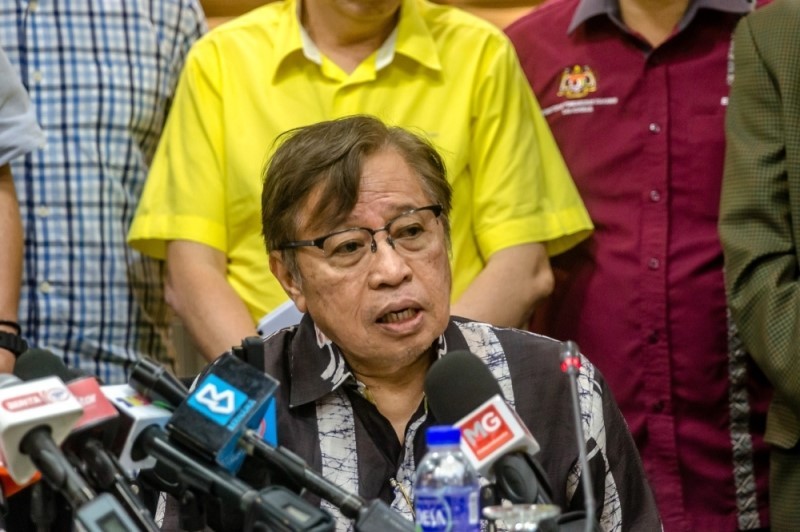 SIBU, April 25 — The Sarawak government is putting strong emphasis on infrastructure development as a long-term preparation for the implementation of the Post Covid-19 Development Strategy (PCDS) 2030.
In this regard, Premier Tan Sri Abang Johari Openg said Sarawak will focus on key areas like providing clean water supply, electricity, roads and other facilities that are necessary to generate economic development.
"Within a five-year period from 2021-2025, we expect all of this infrastructure development to be completed. It will provide facilities for us to develop small and medium industries (SMIs) and this is where the role played by SME entrepreneurs adds value to resources when there is already infrastructure development," he added.
Abang Johari told this to reporters during a Hari Raya visit to the residence of Deputy Minister of Education, Innovation and Talent Development 1 Datuk Annuar Rapaee today.
Abang Johari explained that SME entrepreneurs can also play a role in adding value to resources in areas that have already been developed with infrastructure.
He cited Sibu as an example where the hinterland involved are the Kuala Rejang and Mukah areas.
"When we have a road network and also the training that we provide now through the education system (at UTS) for example, we provide our children with enough knowledge to continue to carry out economic activities as entrepreneurs who will try to develop areas that have developed."
Abang Johari also touched on the new economy in this area, saying the mangroves in the area could be turned into income-generating ventures.
The Premier also said a financial institution will be established in Sarawak to help SME entrepreneurs venture into the new economy.
However, he said he would not disclose any further details about the institution at this time but would announce it within two months.
"I will announce an institution that provides loan facilities and financial grants for them to work in the new economy that we are developing.
"What is important now is the education for entrepreneurs, which is to let them at least have the basic knowledge in economy to enable them to move forward."
Source: https://www.malaymail.com/news/malaysia/2023/04/25/premier-sarawak-focusing-on-infrastructure-development-for-post-covid-19-development-strategy-2030/66401