Advertisement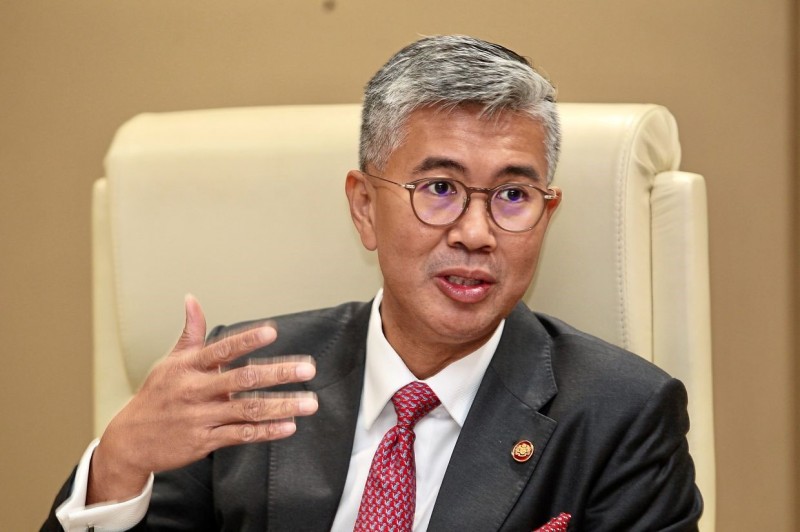 KUALA LUMPUR: The increased interest of Chinese companies in Malaysia bodes well for the nation and has elevated Malaysia-China bilateral relations onto the next level, bolstered by renewed confidence in the country's Unity Government, said International Trade and Industry Minister Tengku Datuk Seri Zafrul Aziz.
In a statement issued by the Malaysian Investment Development Authority (Mida), Tengku Zafrul said the Ministry of International Trade and Industry (Miti) will prove Malaysia to be pro-industry, pro-trade and pro-investment by continuously enhancing the investors' journey and ease of doing business in this country.
"I would like to congratulate Mida and all related agencies in helping to secure these potential investments (worth RM170 billion).
"Now, the hard work begins for Miti, Mida and other agencies to follow up on and realise these investments within the shortest possible timeline," said the minister.
Mida chief executive officer Datuk Arham Abdul Rahman meanwhile said through the recent trade and investment mission in China, at the final count, over 20 companies had expressed keen interest to invest in Malaysia's thriving economy, spanning areas such as petrochemical products, solar and glass products, international data centres, and electric vehicles related parts and components.
Among the companies that are highly interested to invest in Malaysia are Zhejiang Zhink Group, LONGi, GDS, Shanghai DC Science, and ZTE Corporation, all of which have acknowledged the immense potential in Malaysia.
"This accomplishment showcases the government's commitment to attracting top-tier investments from the world's leading digital technology adopters and home to one-third of the world's unicorn," said Arham.
In 2022, Malaysia recorded RM264.6 billion (US$59.9 billion) in approved investments across the manufacturing, services, and primary sectors.
Out of this, RM55.4 billion (US$12.5 billion) came from China involving a total of 91 projects.
"These ventures have the potential to create 11,545 new job opportunities for the Malaysian workforce, further strengthening the nation's economic fabric," said Mida.
Source: https://www.thestar.com.my/business/business-news/2023/04/03/increased-chinese-companies039-interest-in-malaysia-elevates-bilateral-relations---tengku-zafrul