Advertisement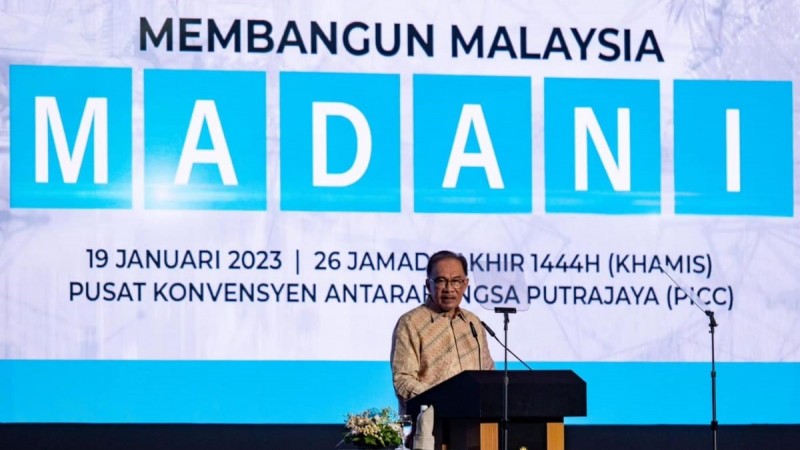 Image credit: CNA
PETALING JAYA: The Malaysia Madani principles enunciated by Prime Minister Datuk Seri Anwar Ibrahim is a timely reminder for advertisers and marketers as they embark on their brand-building journey.
Industry leaders and market observers said the rapidly changing advertising landscape further warrants the adoption of these principles.
The concept of Madani is visualised through a civilised and developed nation in terms of thinking, spirituality and infrastructure. It incorporates six core values – sustainability, prosperity, innovation, respect, trust and care and compassion.
The Communications and Multimedia Content Forum of Malaysia (CMCF) executive director Mediha Mahmood told StarBiz that the current Content Code already integrates the Madani principles and would continue to uphold it in its implementation.
The principles provide an excellent foundation to further fortify the values and principles upheld in the ad and marketing space, she noted.
She said primarily, the Madani tenets of truth and respect are well-aligned with the long-standing values requiring ads to be legal, decent, honest and truthful.
Meanwhile, Mediha said Madani's emphasis on sustainability, prosperity, innovation and compassion fits well with the purpose of advertising, which is to utilise creativity to increase sales and generate more brand awareness, while remaining consistent in upholding its social responsibility.
She said just as how they are important for nation building, such principles and values are absolutely important in brand building.
"The advertising landscape has changed so much in the past few years, with more ads and marketing communication in general extending beyond traditional platforms.
"With social media and influencer marketing becoming more prevalent, we do see a need to emphasise on the values of trust and respect," Mediha added.
CMCF is an independent self-regulatory industry body registered under the Malaysian Communications and Multimedia Commission and designated by the Communications and Multimedia Act 1998 to oversee and promote the self-regulation of content over the electronic networked medium.
For example, influencer marketing has introduced a new level of complexity to advertising, where people are paid with monetary remuneration and free products and services for their reviews on social media.
In the interest of transparency and full disclosure, she said such paid-for content is required to be disclosed but unfortunately, many influencers fail to do this and some of them are even compelled not to be disclosed by their clients.
"This irresponsible practice puts not just consumers at risk of being exposed to misleading ads but the influencers themselves are also potentially risking their reputation and might even be held liable for the claims that they make in their content," she said.
Malaysian Advertisers Association (MAA) president Claudian Navin Stanislaus is a proponent of the Madani principles.
He said as a constituent member of both Advertising Standards Advisory of Malaysia and CMCF, MAA believes in the role it has to play in spreading awareness of the relevant regulations.
As a proponent of self-regulation, he said the association actively engages its members as well as advertisers that are outside its members pool.
This is to ensure it can be a conduit to bring more brands, especially among the micro, small and medium enterprise sector to the light.
"Collectively, however, there needs to be a move towards looking at the greater good over self-interest and this is what the principles of Madani being incorporated into brand-building strategies and marketing messages enables.
"It will ensure that you most definitely will stay the course of the relevant codes at the very least. These are values that will not go unnoticed by our consumers too.
"It will have a more lasting effect in establishing long-term relationships with them that extends beyond merely transactional, creating a deeper emotional connection that is conducive to brand loyalty and advocacy," Navin noted.
Source: https://www.thestar.com.my/business/business-news/2023/03/27/advertisers-should-adopt-madani-principles