Advertisement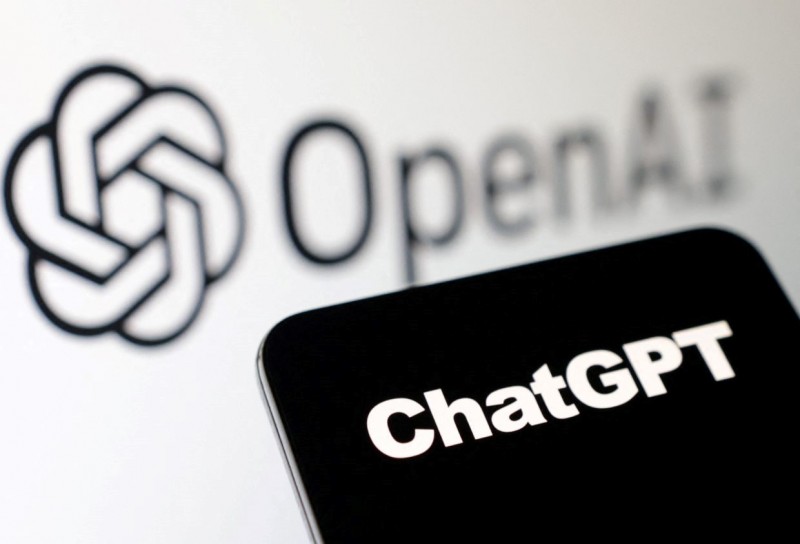 Image credit: The Star
IN case you tuned out of the news cycle the past few months, here's a rundown on the tool that has reignited the artificial intelligence (AI) craze: ChatGPT.
ChatGPT, built by OpenAI with its Generative Pretrained Transformer 3.5 (GPT-3.5) language model, is essentially a chatbot that can produce startlingly human-like responses.
Trained on content from the Internet up to 2021, the chatbot is capable of composing everything from essays to poetry and even providing detailed instructions for just about anything.
However, it comes with the caveat of "hallucinating" from time to time – the term used when the chatbot loses grip on reality and makes incorrect assumptions or quotes sources that don't exist.
Despite that, it's been hyped up as a major disruptor in the way we work and how we obtain information from the Internet.
Betting on bots
As tech companies scramble to take the lead when it comes to AI, people are finding ways to harness its power too.
Sydney, an accounts executive with a marketing agency who wanted to stay anonymous, says the technology has seen mass adoption in her company, with ChatGPT being the primary tool.
"We've integrated it extensively into our work process, and our editorial team uses it for their first drafts and researching projects.
"At the end of the day, it still has to go through a human for fact-checking and verification before it's finalised."Whenever we receive a new client and need to familiarise ourselves with their company and industry background, ChatGPT breaks it down and takes care of the heavy lifting.
"This in turn makes the information more digestible and allows us to focus more on our role as consultants," says Sydney, adding that before ChatGPT she would spend three to four hours drafting each document, which now only takes half the time because of the chatbot.
Sydney describes ChatGPT as a more useful version of Google search, saying that it's great at providing concise information on unfamiliar topics, which has streamlined her work.
She has also used the chatbot to translate text from English to Bahasa Malaysia and Mandarin, and believes it does a better job than existing options on the market.
Others have also made use of this technology to handle tasks outside of their primary roles, which is the case for system administrator Seth Lee.
"It hasn't really had that much of an impact on my main day-to-day work, but when it comes to communicating with clients, it's been very helpful.
"Since the nature of our work can get quite technical, this saves me the headache of having to simplify my explanations manually, which can be tough since some terms are especially technical.
"My primary role isn't client-facing, so ideally I want to minimise time spent on writing emails so I can focus on my actual job," he says.
As a copywriter, Benjamin Steve Richard makes use of ChatGPT as a productivity tool for his advertising campaigns, particularly during the early brainstorming stages.
"Usually, once the client brief is given, I'll think of ideas or concepts that will fit their needs.
"I'll include other parameters like tone and manner in my request to ChatGPT so that it gives me variations in the directions I'm after.
"Then I repeat this a few more times on different concepts before pitching them to the client," he adds.Like Sydney, Benjamin Steve stresses that there's more to it than just copying and pasting, with the output still requiring a human to vet.
Meanwhile, Malaysian market lead for PRecious Communications, Joey Gan, has been using the chatbot on a daily basis, saying,
"Incorporating ChatGPT into my writing, planning and brainstorming has been a game changer for me, as it has significantly reduced the time required for these tasks.
"However, what's even more exciting is that as I've grown more comfortable using ChatGPT, I've discovered that my ideas are expanding and taking on a life of their own.
"By using ChatGPT proactively to generate topic ideas and find alternatives, I'm able to tap into a wealth of creative possibilities that I might not have considered otherwise.
"Of course, while ChatGPT is an incredibly useful tool, we have to be aware of its limitations and ultimately, we are the final judge of our own work," she says.
Bigger picture
AI-powered tools are also being used in the sphere of creative design, as freelance motion graphics designer Venese Rengasamy has discovered.
"I have used Dall-E (an AI image generator) to put placeholders in my work to get a stronger vision of the project's direction before creating my own assets.
"It can be difficult to find a specific picture that conveys a certain style or mood otherwise, so being able to describe what you need with keywords helps.
"ChatGPT has also been useful in generating scripts that I reference for my videos.
"I usually request the AI to write a script using the main points that I provide, and from there, I extract whatever I find useful and paraphrase it," he says.
Dall-E isn't the only image-generating AI tool, with Midjourney and Stable Diffusion being some notable examples.
The same can be said for OpenAI's ChatGPT (with the newly released GPT-4 powering Microsoft's Bing), which sees Google's Bard and Meta's LLaMA as rising competitors.
Even though ChatGPT made headlines for being able to pass the law exams overseas, the reality of the matter isn't so simple.
A freelance paralegal service provider who wanted to be identified as just Nicko says he has been using AI to trim turnaround time.
"I've used ChatGPT to draft simple agreements for clients, but it can be hit or miss.
"If it's for a legal submission, for example, you need to feed it with a lot of cases before you can get something decent."But even then, the results aren't good enough for the courts.
For simple legal agreements or even standard ones, it's pretty good, provided you get the prompt right.
"You will still need to go through it since there may be irrelevant clauses. And, of course, always check with a lawyer after you've drafted it," he says.
ChatGPT has also earned a reputation for being able to provide code based on users' descriptions of the program.
According to software developer Lee, her company has been using an AI-assisted coding tool in its workflow even before ChatGPT began making waves.
"I personally think ChatGPT is like a fancy Google search. It's nice for inspiration and ideas, but not really helpful if you need something specific.
"For instance, people who can't read code may copy and paste codes from ChatGPT but will not know how to read or tailor them to fit their needs.
"Using it involves a mix of knowing the right keywords and commands to get the output you want.
"I don't really like it and prefer to just use the old school way of using Google search and reading off forums," she says.
For context, standard AI-assisted coding tools function to provide code based on requirements set by programmers with intrinsic knowledge of coding.
On the other hand, a tool like ChatGPT will give you code based on just a description, even if you don't know anything about programming.
However, this will run the risk of possibly failing to meet all of the program's requirements and being incomplete, which may render it non-functional.
Wong, a software engineer who wished to remain anonymous, echoes this sentiment.
"ChatGPT is capable of giving advice on technical issues, but directly searching Stack Overflow (a Q&A website for programmers) gave a better answer.
"ChatGPT's answer had portions of the Stack Overflow solution, but it was incomplete.
"We needed to update the .Net core hosting bundle, which was entirely missing in the chatbot response," he says.
One pattern consistent with ChatGPT use is that AI tools like it are being used in the initial stages of a project or for simple tasks, requiring careful verification by humans. And there are other hurdles that must be crossed before one can use ChatGPT efficiently.
Garbage in, garbage out
ChatGPT is capable of a lot, but the quality of its responses is reliant on user input, so the old computer concept of "garbage in, garbage out" couldn't be more true.
According to Sydney, her company organised tutorials on the use of the ChatGPT, covering both the standard operating procedure (SOP) as well as tips and tricks.
"I can see AI tools being heavily integrated at other companies in the future, especially considering how they've already become an important part of ours.
"When working with ChatGPT, at times, you'll need to ask for more information or request a change in sentence structure.
"But those are small things that can be fixed quickly with a change in wording or request," she says.
The tutorials offered by her company covered basic how-tos and things to look out for, which were mainly for those that were less tech savvy.
For Gan, the amplification of bias from the datasets the AI was trained from is a concern, especially from the perspective of data integrity.
"As a PR professional, or any professional for that matter, it is integral to ensure transparency and that our sources are verified and validated.
"With AI, it can be hard to know what goes on behind the code, which means that using the output from generative AI requires manual interpretation and assessment.
"AI is also unlikely to decipher and understand intent, so if one has malicious intent, such as writing a phishing email, there's no stopping the AI from helping with that," she says.
Some companies, on the other hand, are more apprehensive towards the technology.
The insurance industry in particular has been wary about this technological change, according to an insurance admin who wanted to be identified as just Mark.
"A core part of our industry is evaluating the truth when it comes to claims made by all parties involved.
"The nature of AI being unable to provide critical evaluation of a scenario makes it a poor fit for our industry's needs at this point in time.
"Coupled with how much sensitive information our industry deals with, management is very hesitant to allow its use, for good reasons.
"Since we handle a lot of personal data that is safeguarded under the Personal Data Protection Act (PDPA) 2010, it's difficult for us to make a move towards this tech.
"Doing so may expose confidential data to a third-party that has not been contracted to handle it, which goes against our strict policy," he says.
Mark also cites the costs associated with transitioning to and implementing AI-powered tools as another reason for his company's wariness.
SME (small and medium-sized enterprises) operator Loh Chi Fung brought up the fact that one needs to have a certain amount of knowledge about the topic that the AI is being used for.
"You need to provide a lot of context for ChatGPT to work and give you a good output.
"Sometimes, laymen like me don't have all the inputs needed, particularly when the task at hand is a legal one.
"Plus, with the database it was trained on being dated to 2021, newer developments are not taken into consideration.
However, with new models arriving on the scene, much of the limitation faced today may likely just be a problem of the past.
Source: https://www.thestar.com.my/tech/tech-news/2023/03/27/bots-in-business-malaysian-companies-employ-chatgpt